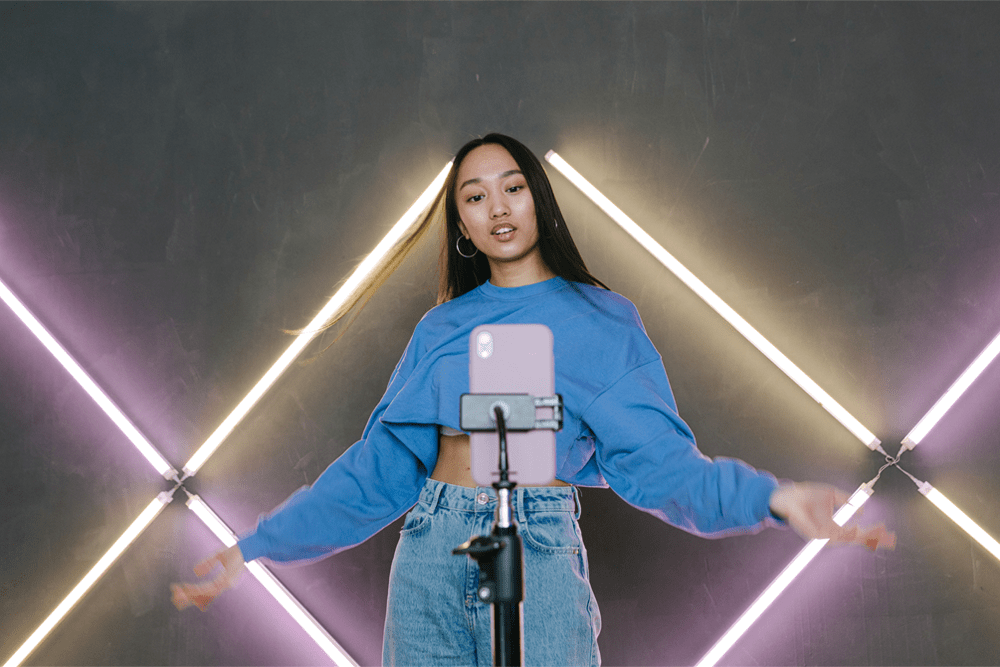 14 Nov

10 Social Media Trends Brands Need to Know About in 2023

Social Media is ever-changing. After many years of growth and transformation, social media has become the center of people's lives. Social media users are now spending more time on their smartphones, tablets, computers, smart TVs, and other devices than they did in the past. In January 2022, 92.05 million Filipinos were using social media, representing a 3.4 percent increase from 2021, proving that digital will continue to emerge and disrupt consumers and businesses.

Due to the rapid growth of digital consumption, more brands are expected to use social media to promote their products and services, resulting in an increased competition that makes it difficult to stand out. Furthermore, to maintain your competitive edge, your brand must focus on building consumer trust by keeping up with the latest social media trends, having the right strategy, and engaging with your audience. Here are the 10 social media trends 2023 that you need to know:
1. Authentic and Reliable User-Generated Content
If you've ever tried to sell something online, you know that the key to success is getting people to share your product or service with their friends and family.
User-generated content is about people posting any content about your brands. It helps boost your brand's credibility because people trust their relatives, friends, and people who create reviews on social media when they purchase your product or services more than your marketing content. Having credibility and authenticity helps to drive more sales in your business.
In this case, you can create a strategy to help improve your user-generated content by engaging with your audience or featuring them on your website or social media page, you can even encourage them to share and post about the brand through a well thought out campaign or promotion.
2. Social Commerce Will Arise
E-commerce on social media platforms like Facebook, Instagram, and Tiktok is considered one of the fastest and most convenient ways to sell your products online. Suppose you haven't tried using integrated e-commerce in these social media channels. In that case, it is time to utilize this feature to create a more human connection while having a simple consumer buying process. Expanding your social selling capabilities is essential in marketing your product on various platforms. Do make sure to explore the available ecommerce options in your platform of choice and make the most out of that feature.
3. Multi-Format Content That Suits All Internet-Senses
With the growth of digital media, it has become increasingly crucial for brands or business owners to ensure they produce content accessible to as many people as possible. It means you need to consider the various formats in which your audience will be consuming your content—and, more importantly, how they consume it. To better understand what content format means, it is about transforming a specific type of data into more understandable information. Some examples are images, videos, and audio.
The goal is to create content for all audiences: different formats allow you to reach different types of people with different needs at different times.
4. User Privacy is a Priority
Third-party cookies improve your audience's experience on your website by tracking their browsing activities and displaying personalized goods and services ads to them. However, consumers are concerned about having a lack of privacy that makes them feel uneasy about staying on your website because they don't want to be tracked by anyone. Instead of having third-party cookies on your website, it is suggested to conduct social listening through public data. Social listening entails monitoring social media platforms for brand mentions and conversations, then analyzing them for insights to identify opportunities to act.
Social media platforms have APIs (Application Programming Interface) that allow you to get information about what people are saying about your company or brand on social media. A software bridge called an API enables communication between two programs. When you use an app like Instagram, send an instant message, or check the weather on your phone or computer, you are utilizing an API. You can then use this information as part of your strategy. Other samples of free social listening tools are Facebook Groups, forum sites such as Quora or Reddit or Yahoo Answers. Use these tools to understand what people want to learn about and what problems they have, so you can offer answers to their questions.
5. Social Awareness and Brand Ethics
Consumers are tired of hearing some environmental buzzwords without turning them into action. Due to the sense of urgency in terms of the current climate crisis, they want brands to put people and the planet before profit. In 2023, it expects that more brands will focus on and advocate for sustainability. Moreover, younger generations are now vocal and leaning toward brands that advocate for sustainable practices by incorporating eco-friendly materials into their products and actively providing help or programs to communities or having better corporate social responsibility. In 2023, more brands will focus on and advocate for social justice and sustainability.
Brands can create strategies and product or service improvements to help solve social and environmental issues and develop meaningful consumer relationships. Keep in mind that you have to do these things for the right reason, not for the sake of a good image. Greenwashing can result in a bad reputation for the brand. Use marketing campaigns to deliver your message in a clear cut way so that customers can associate your good works with the brand's image.
6. Customer Experience Will Become More Social
Compared to the traditional way of raising your concerns on customer service, social media is a great platform to connect with your audience in a much faster and easier way to solve their problems, preventing complaints from becoming a crisis. It will be more in demand in 2023, so creating social media platforms for your business will help you to achieve a better customer experience by providing information or solutions as quickly as possible.
This can help reduce the risk of being sued by customers who feel they were not properly served or ignored when they needed it most. Social media can also help resolve disputes between customers and businesses quickly, before they escalate into bigger issues that might damage the reputation of both parties involved in this process.
7. Metaverse: The Future of Business
The metaverse is a three-dimensional online or virtual environment where users can interact with each other as well as computer-generated objects and avatars. It first made headlines last year and is now a trend that everyone wants to be a part of.
So what is this trend? The metaverse is an online environment in which people create virtual objects, called avatars, that can be used for interacting with other users and potentially creating a social experience. One of its most popular applications is Second Life, which allows users to create their own worlds, complete with houses, cars and businesses.
If you want to participate in this trend, you must first assess your brand to see if it is in the right place and if you have the resources to be involved for the long term. The metaverse is helpful for web 3.0 and fintech industries, so you might include that in making decisions. You can conduct a sentiment analysis or ask your audience about their opinion on the metaverse and see if that is something they want.
8. Boost is out, Hypertargeted Campaigns are In
More brands are going digital because of the high value it brings to the business, which leads to more players in the market, bringing in tight competition. Boosting will no longer be a good strategy for brands because it doesn't have hypertargeting features that Facebook Ads can offer. Facebook Ads provides various tools to maximize your Ads spending and make it more efficient to target the right audience for your product or services to generate sales or leads. You can even retarget people who already know about your brand and even show your ads to your own customer database. These are just some examples of the wonders of the ads platforms that "boosting" does not have.
9. The Rise of Short Form Videos
Due to the audience's short attention span, it is best to create content that is direct to the point in a short amount of time. The suitable platform for this type of content is TikTok, where many business owners are now using this app to promote their products or services. Use short-form videos to educate your audience about the brand, your products, their application, your promos, or entertain them. Repost it on Tiktok, Stories and Reels to maximize the video's mileage.
10. Community Building Will Be Given More Priority
If you want to form a genuine connection between your brand and customers, it is time to create a social media community for your target audience. The social media community is a social group created by companies that connects people who share similar interests and allows them to converse with each other. Furthermore, it has been shown to increase customer loyalty because it is simple to engage and build brand-customer relationships. One example of a community is a Facebook Group. Many brands are expected to join this trend by 2023.
The Rapidly Changing Social Media Landscape
Social media is a very dynamic environment that requires constant updating. With constantly evolving methods and techniques, social media is becoming more competitive. What we've done in the previous years will not guarantee work in the coming years because it is a past-faced environment that every brand needs to look out for. It is why keeping up with all these new trends allows you to stay on top of your game.
To remain relevant, you need to identify your target audience, understand their needs, and cater to them with timely information. In order for you to do so, you must be knowledgeable about what your target audience is using now and how they can benefit from it.
These are the top 10 social media trends 2023, which you can use to your advantage and devise plans to keep one step ahead of your competitors.
Let us handle your marketing so you can focus on growing your business! Contact our team of digital experts here!