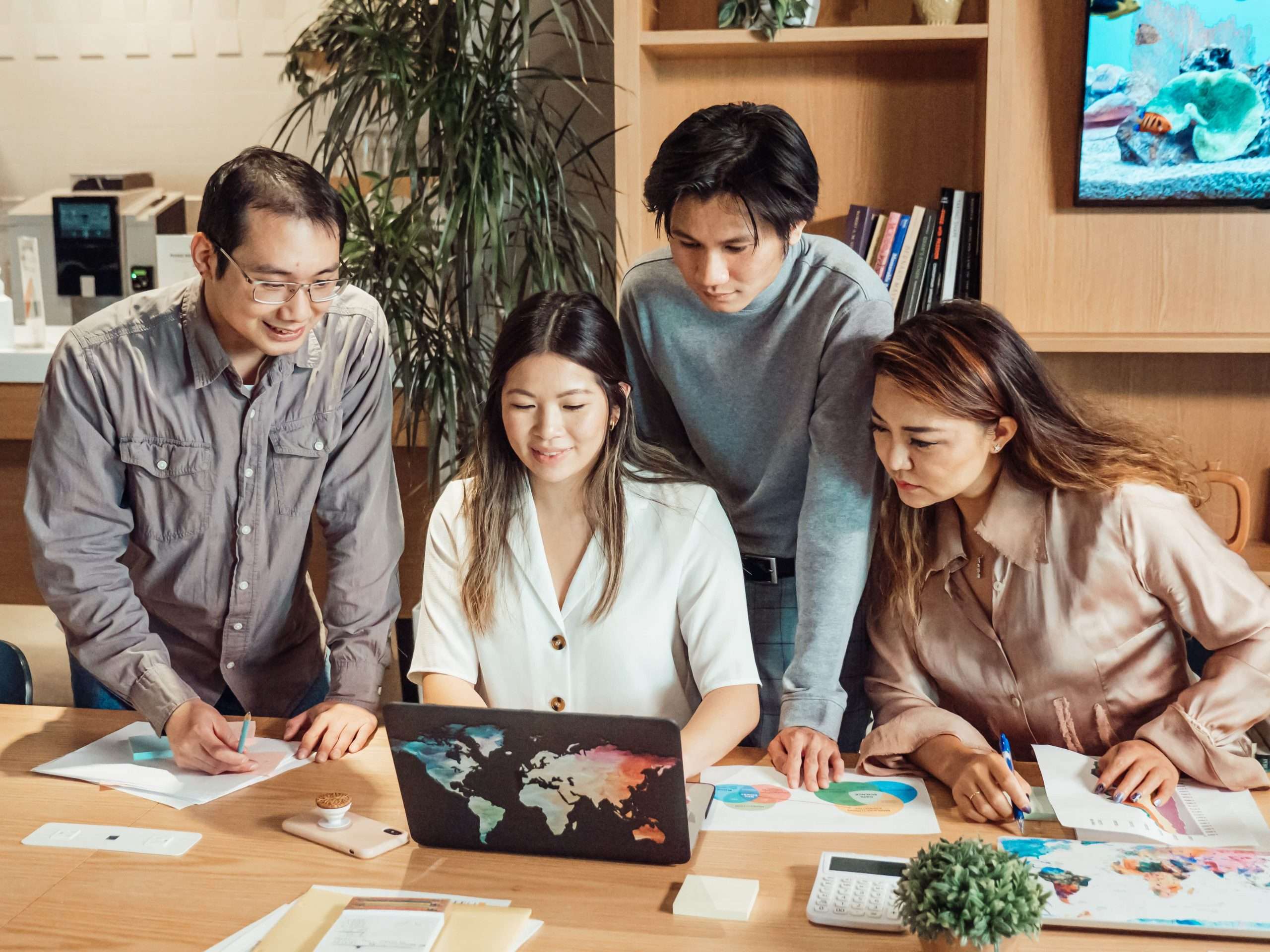 19 Apr

Which Social Media Platform Should You Use for Your Business?

Being the most influential virtual space as it is today, there's no longer a question about how integral the use of social media is, as a marketing tool for businesses in this era. According to the Digital 2022 report, there were 92.05 million social media users in the Philippines in January this year. Evidently, we're all glued to the social media world, and it's no doubt that brands would be losing a huge opportunity if they don't maximize this power of the internet to remain visible and relevant. 

But getting started may be a daunting reality for some, especially with numerous social media platforms available out there. With that, the question remains—what social media sites should your business be really on? 

Here is a rundown of some of the top social media channels that might be the right fit for your business. 

Facebook remains to be the world's most 'active' social media, recording 2.912 billion active monthly users globally in January 2022, and more than 80 million users were from the Philippines. This platform has been significant in lead generation, building relationships through showing the 'human side' of brands, and turning these leads into loyal customers. 

With most of its users aged over 25, Facebook is most recommended for industries under media, fashion, e-commerce, automotive, and electronics. However, having a huge number of users also comes with a big competition among brands, which poses an importance to producing content that stands out.

Research suggests that Instagram's ad reach in the Philippines was equivalent to 16.7 percent of the total population with more than 18 million users by early 2022. Through its various engaging features like Instagram Story, Stickers, and IG Reels, common business goals within the platform include increasing brand awareness, showcasing company culture, and literally—selling products or services.

As it is popular for visual aesthetics and audience mostly aged under 35, Instagram is most suitable for industries under lifestyle and fitness, cosmetics, travel, and food and beverage.

Tiktok is one of the newest growing social media trends that consists of in-app editing of 15- and 60-second user-recorded videos. In the Philippines, there were 35.96 million Tiktok users aged 18 above at the beginning of 2022, as per Bytedance's advertising resources. 

Although most of its users are within a very young age group of 18-24, the power of this social media site cannot be underestimated in terms of marketing as many brands also use this to build engaged communities, provide customer service, get feedback, and promote products. That said, the app is most suitable for businesses related to food, fashion, beauty, health, retail, and other service industries. 

Twitter is most known for its use of hashtags and the 'trending' feature. Early this year, 10.50 million Twitter users were recorded in the country. The data indicates that its ad reach in the Philippines was 9.4 percent of the total population at the time.

With its short-text post format, the site is great for sparking conversations quickly, gaining consumer insights, and building trust. Suitable for both B2B and B2C businesses, Twitter works perfectly with industries under technology, finance, media, and retail.

In recent statistics, 27.2% of internet users watch online videos for more than 10 hours, while Youtube has more than two billion active users globally. This is the reason why more than half of all marketers (55%) utilize the platform as a part of their marketing strategies.

As Youtube focuses on production and consumption of video content, brands that can offer educational and entertainment value through videos would suit best in the platform such as in service industries, media, fitness, and lifestyle.

Known as one of the best online platforms for building professional networks, LinkedIn has also become a crucial part of many marketing strategies in recent times. Globally, there are 810 million LinkedIn users, while 11 million were from the Philippines in early 2022. 

Most utilized by older audiences aged 30-49, the platform is perfect for B2B lead generation and recruiting employees. Some of the most suitable business industries to build their market in LinkedIn are information technology (IT), manufacturing, social networking, legal, and infrastructure.

While not as much utilized in the Philippines as the other social media channels, there are 478 million monthly active users of Pinterest globally in 2021. Many brands also use this platform as a way to build brand awareness through posting aesthetically pleasing images that the audience can 'pin' or share. 

Similar to Instagram, Pinterest emphasizes visual aesthetic and shareability. It is perfect for brands that require this feature such as food, fashion and style, art, and travel.

Knowing which social media channel is the right fit for your business is crucial for your overall marketing strategy. While we discussed which industries work best in particular platforms, it will be imprudent to just focus on one site when advancing to digital marketing. 

Changes in algorithms are inevitable, and if they happen, it'll be dangerous when your brand doesn't have a solid online presence elsewhere. So, it is advisable to choose two to three channels that you can handle well and without half-baked content creation.

Aside from the industry-channel relation as discussed in the article, what's truly important to take note of when choosing the right social media platform for your business is identifying your social media goals and the type of content you'll post, and knowing who and finding where your audience is. 

Outsource your social media marketing to the pros so you can focus on growing your business. To help elevate your brand on social media, check out our Social Media Marketing and Management service.