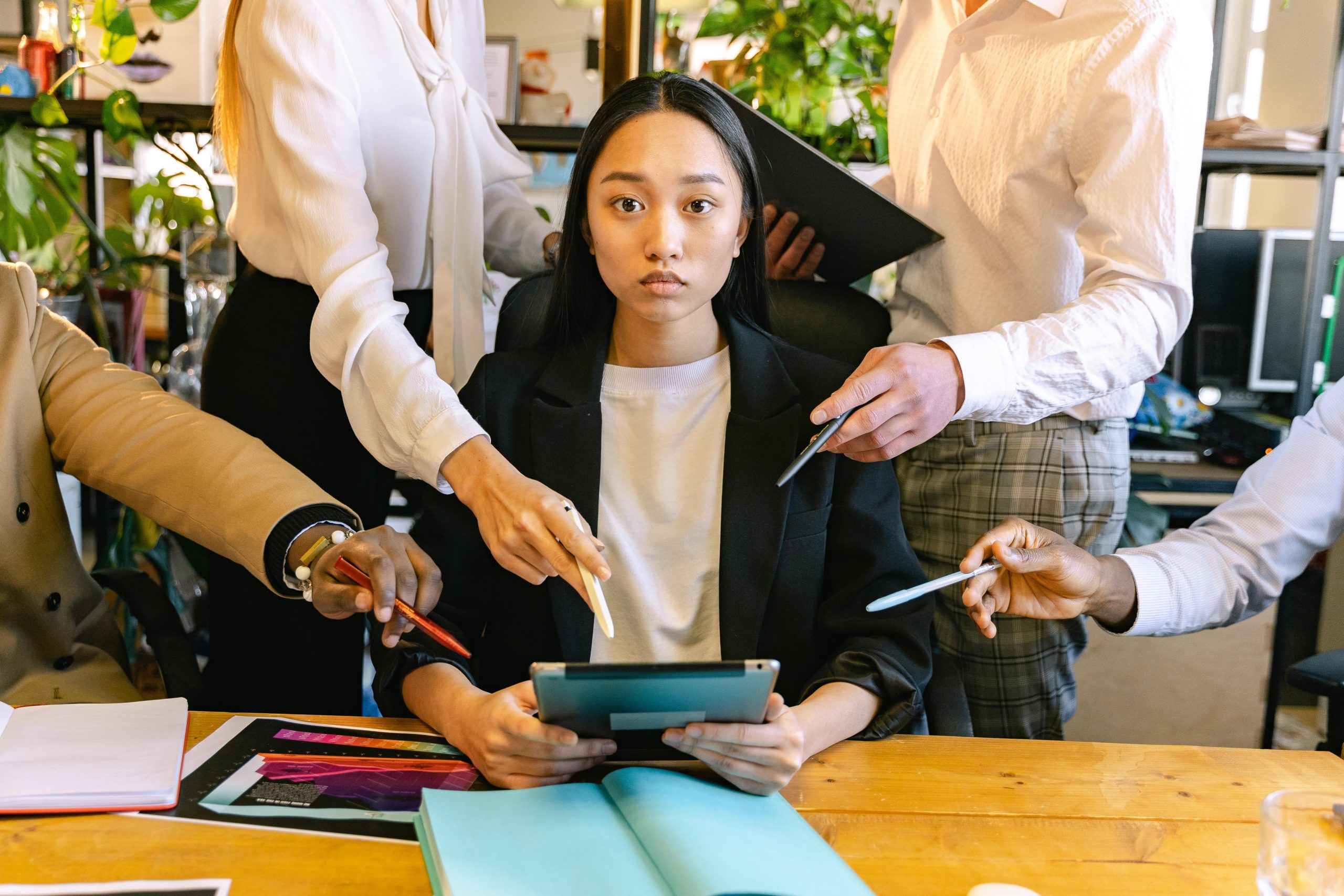 22 Mar

10 Signs It's Time To Outsource Your Social Media Marketing

Running a business requires time and effort for it to operate successfully. Some small to medium business owners may try to do everything by themselves to save on costs, but at the end of the day, one person can only do so much. It is okay to seek help every now and then.

Handling your business' social media marketing strategy is a complex process that involves multiple aspects such as marketing, graphic design, content creation and media buying, which can be hard to carry out when you're doing other responsibilities as well. For you to be able to keep up and focus with other parts of your business, you may consider  partnering up with a social media marketing agency. Here are 10 signs that it's time to outsource your Social Media Marketing 
1. You Don't Have Enough Time
Providing services to your customers and operating the business itself can already take so much of your time. If you were to handle your company's online marketing while managing your business, it may take a toll on you and your team, sacrificing the quality of your product or service since your team is already stretched out. When you outsource your social marketing, a specialized team will ensure that not only will you have an active social presence, but that you are nurturing an online community that will definitely boost brand loyalty.
2. You Lack People Who Can Make Content
You might need to have a separate team assigned fully in making content. Content creation is not just about coming up with creative ideas or editing graphics. It's conceptualizing content pillars that attract, delight, entertain, educate and encourage engagement from your audience. Some may involve photo and video shoots, editing, graphic design, and publishing. If you think you do not have enough members for this, then it is time for you to outsource your social media marketing.
3. You Don't Have a Set Social Media Strategy in Place
Are you consistently posting or running ads but are not getting the results you like? Coming up with your own social media strategy for your business can be quite challenging for you especially when social media marketing is not really a field you're versed with. Having the right strategy ensures that all activities are planned in way that it will attract the right audience, retain their engagement, convert them into customers, and create a following for your brand.
4. You Cannot Keep Up With Managing Each Platform
Social media has different kinds of platforms and it will be best if you can put your business in two or three social media platforms for you to be able to reach more audience. However, managing each platform will not be easy, as each platform has its own strategy for management and growth. Fortunately, you have an option to outsource your social media marketing and let them manage all your social media platforms.
5. You Don't Have Time To Reply to Every Comment and Message
Are you tired of replying to HM comments (even if you already placed the price in the photo and caption)? Most consumers research about the products online before purchasing. Filipinos were found to hop across an average of 7.8 websites before making a purchase decision in 2021. However, when they are not satisfied with what they see on the websites, they tend to message the company directly or comment on their posts. Attending the customer's queries immediately can will increase your conversion rates.    
6. You Want to Have a Fresh Perspective When It Comes To Your Brand's Content
Outsourcing talents can bring fresh voices into your daily work. Welcoming opinions from people who think differently than you brings fresh energy to your brand. For you to be able to have a fresh perspective to your brand, you have to reassess your point of view and consider new ideas about how to perform a particular business operation.
7. You Don't Have Time to Learn Algorithm Changes and Strategies
Algorithms change quickly from time to time and keeping up with it will require more of your time. When you are busy dealing with other business matters, this is something that you might not consider doing. You need to learn and keep up with algorithm changes because if you fail to do so, you'll find yourself dropping in search engine rankings and organic traffic.
8. Your Paid Ads Are Not Performing As Well As They Should
Paid ads campaigns like Facebook Ads, can definitely be a great help for your business to find more reach, awareness, leads and sales. The thing is, when doing paid ads campaigns you have to come up with a great strategy for it to be efficient in spending your budget. Hiring professional ads managers can extend the reach of your budget to make sure that you get the most results out of the campaign.
9. Faster Onboarding Vs Hiring Inhouse Staff
It is not ideal to hire multiple staff especially if you need their services right away because the hiring and onboarding process is tedious and sometimes unproductive, hiring your internal team would man finding multiple specialists such as social media managers, community managers, graphic designers or multimedia artists, copywriters, and marketers. If you want to get started without dealing with recruitment, onboarding and training your own team, outsourcing is the way to go!
10. You Would Rather Focus Your Time and Energy Growing and Scaling Your Business
Focusing on growing your business and your presence online at the same time and all by yourself is not a very easy thing to do. Both of these require lots of attention, time, and effort for it to be successful. Outsourcing a social media marketing team may help you with the marketing efforts for your business so you could allot all of your time in networking and finding opportunities for scaling your business to new heights.
So…Is it Time to Outsource Your Social Media Marketing?
How many of these signs can you relate to? Digital marketing companies are very knowledgeable when it comes to the latest technology updates and trends. They are skilled enough to be able to adjust to these trends accordingly, so you won't have to worry about your Social Media Marketing with the help of an outsourced team.
If you think you need to seek help from an excellent digital marketing company that can help you plan and carry out an online marketing strategy, reach out to us!