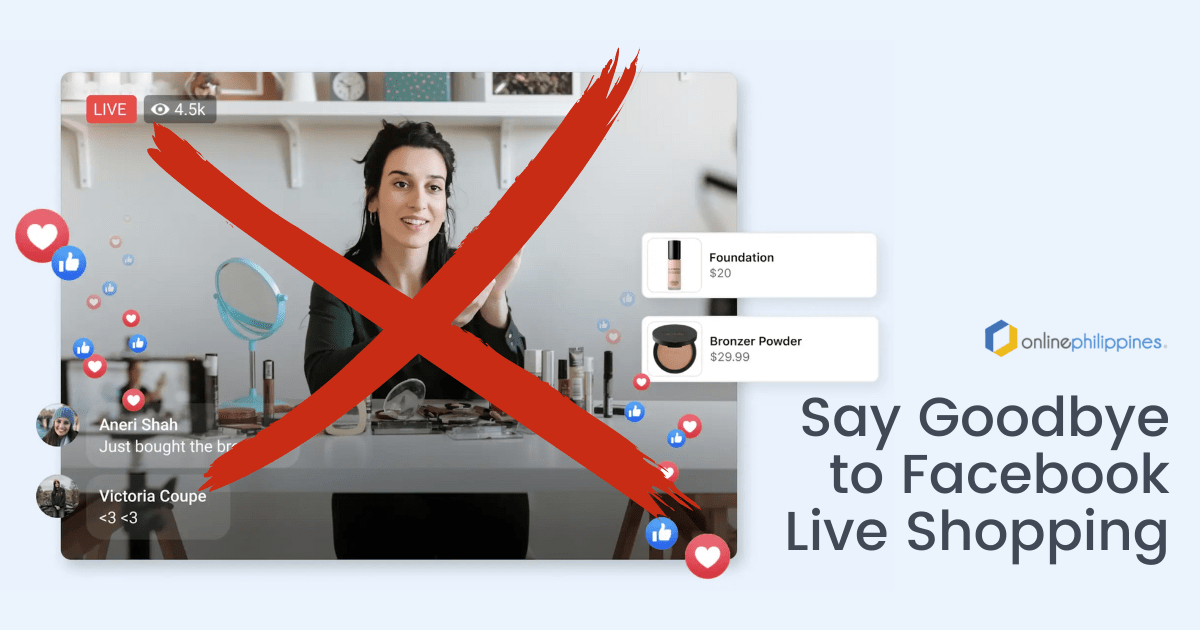 08 Aug

Meta is Shutting Down Facebook Live Shopping on October 1, 2022

An announcement made by Meta was posted on their blog, that they will be officially ending the Facebook Live Shopping feature on October 1, 2022. 


"Brands "will no longer be able to host any new or scheduled Live Shopping events on Facebook. You will still be able to use Facebook Live to broadcast live events, but you won't be able to create product playlists or tag products in your Facebook Live videos." This means that only the Live Shopping Features will end, but brands can still do Facebook Lives for entertainment.

Want a copy of your previous live videos? You can download your video on your page or in Creator Studio. Here's a quick tip, use the downloaded long form video into short clips that you can use for Reels! Check out how to download your old videos here. 

So what does this mean for business page owners? While live selling may have been a part of your online sales activities, you now have to make use of Reels. Instead of promoting multiple features in one long video, focus on one product at a time, and make sure to tag your products in the Reel to make it more accessible for your viewers to view and purchase your products.


As for advertisers, this move to Reels will add more users into this feature, so you can explore using Reels Ads to reach more audiences and have better engagements on your posts. This is the time to show off your creativity through the use of various filters, transitions, and trendy music on your Reels that will surely capture your audience' attention.


Alas, we bid adieu to the first platform that popularized live selling. It is what it is. Business owners have to adjust to the never-ending changes of the dynamic digital world, and the challenge today is to create relevant and entertaining short-form content, to fulfil the demands of this generation with a shorter attention span, but hopefully bigger online spending capacities. 

Interested in Social Media Marketing for your business? Get in touch with us to see how we can boost your online presence.