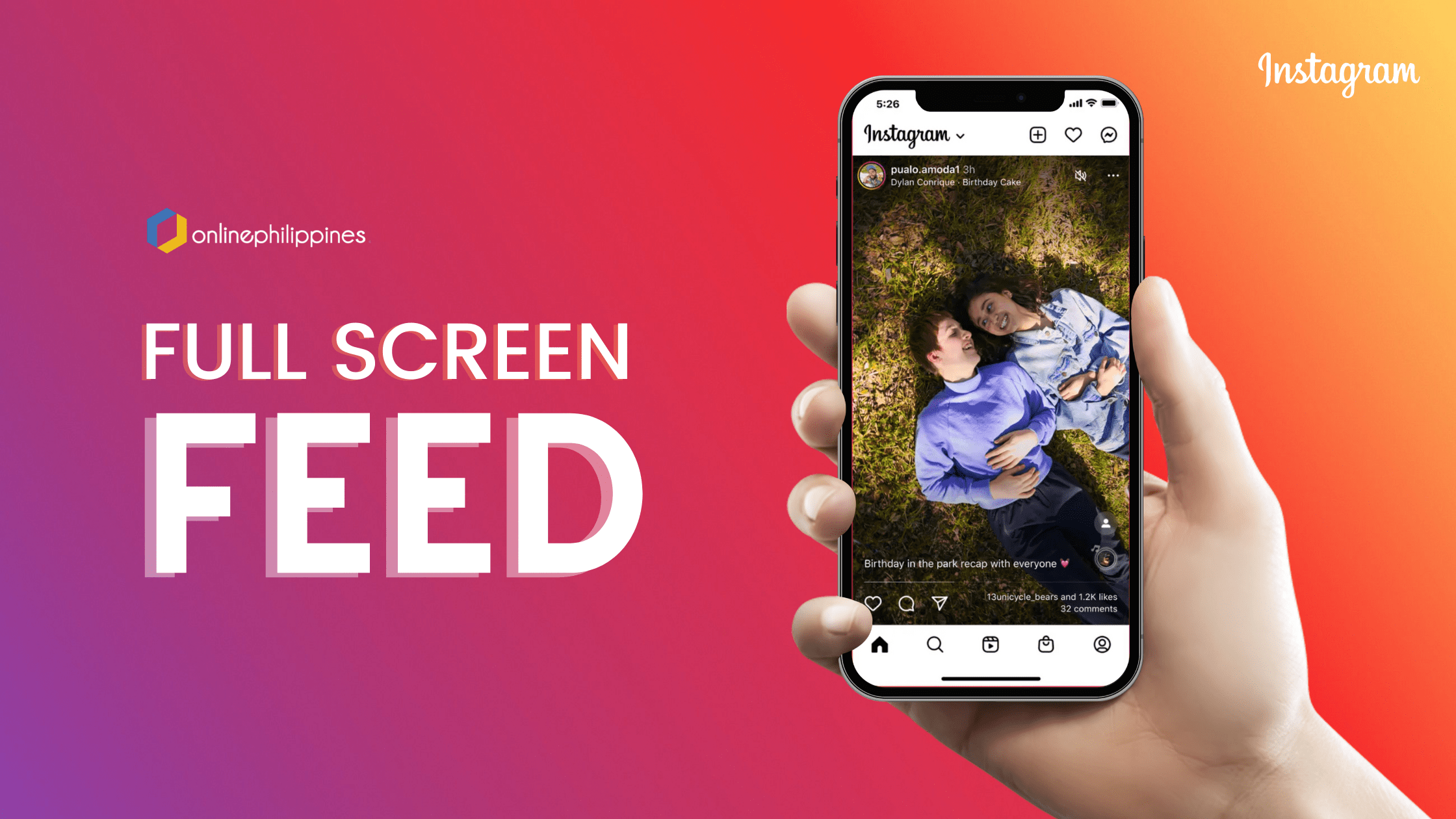 24 May

Instagram Launches Tiktok-like Full-Screen Home Feed

It's official: as reported by TechCrunch, the initial testing of Instagram full-screen immersive home feed has been rolled out. Constantly striving to improve its user experience, the platform introduced a new feature that shows vertical content on the main feed upon opening the app—much like on Tiktok. As confirmed by Instagram head Adam Mosseri via Twitter, they are trying a new way to present content to "bring video more front and center.

📣 Testing Feed Changes 📣

We're testing a new, immersive viewing experience in the main Home feed.

If you're in the test, check it out and let me know what you think. 👇🏼 pic.twitter.com/dmM5RzpicQ

— Adam Mosseri (@mosseri) May 3, 2022
Meta's rival—TikTok—has been widely known for its full-screen, immersive video experience, and its popularity reflects how it's been a winning format for creators, brands, and users alike. For years, this format has kept viewers engaged and scrolling through their feed for longer. In relation to this, Meta has also recently revealed that Instagram Reels, which has the same format, already make up 20% of the time users spend on the platform. So, it's no surprise that Instagram would align its content feed to this kind of structure.

What this Means for your Brand's Instagram Strategy
Without a doubt, this change will be a significant factor to consider for anybody who works in the social media industry. Shifts like this can be worrisome at first, but Instagram's new feed format actually offers more opportunities to promote your brand or products, boost engagement, and educate your stakeholders about your industry and offerings. But to do this, you have to adapt to these changes in terms of strategy, layout and the type of posts you create.

With this, brands and marketers are encouraged to capitalize on creating and publishing immersive videos. Authentic and engaging content such as live teaching, packing and unboxing, behind-the-scenes, feature videos, and more like these are suggested as well. In addition, 9:16 sizing of contents should also be the creators' focus as this will be prioritized by the algorithm.

Although this new format is just in the testing phase right now, we know that developments like this will always come. Hence, you always have to be prepared for the advancement to remain relevant in the online world. Start now by filming and publishing content on Instagram Reels and get used to the format.