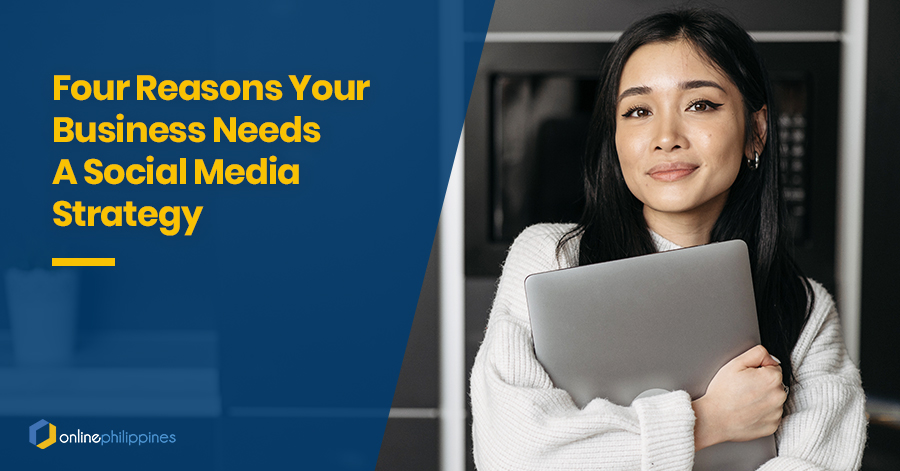 16 Jun

4 Reasons Why Your Business Needs A Social Media Strategy

Social media and its different platforms have become an essential tool when it comes to digital marketing, especially while we are in the middle of a pandemic. Social media is more than the posts you make that create such a pretty IG feed. It should have direction, a strategy and method of converting your community into your customers. Here are four reasons why your business should start creating a social media strategy:

It's important for your business to have some visibility or even presence online, but it's not enough just to create a profile. You need to create content that stays true to your brand and your products as well. When you work on your brand, you will have less competition since you will be more authentic and relatable to your target audience, so use your social media posts to create and tell your brand story.

Social media is the most cost effective way of reaching your target demographic. This factor is the most important among all as it saves money and allows for a bigger ROI (return on investment) allowing your business to allocate the saved money for other marketing payments. Creating a Business Page or Profile is already free and investing in Facebook Ads involves minimal cost that you can put a cap to, based on your budget. Though growing your page for your business can be challenging at the start, it is ultimately possible to nurture it to have a big following. This can be done through a number of ways such as posting consistently, using SEO content, using hashtags, and tapping into the right demographic or online communities.
ENGAGE WITH YOUR COMMUNITY
The best part of social media is the accessibility. Being friendly and having open communication is important in dealing with customers and having social media platforms will allow you to interact and connect with them more. This is your company's chance to not only market your products or services to them but to actually converse with your community and get feedback from them. Engaging with your customers also increases trust, which will eventually convert your audience into customers. Having an open communication with your community allows your business to listen to what you can improve on, what to continue doing, and build customer loyalty.
Because social media is so accessible, you should be able to check on who your competitors are. It's important to compare your social media presence and take note of the content they are posting and which ones are doing good in terms of audience reach and engagement rate. Don't forget to also take note of the content that is not doing so well to avoid the same mistake. With Facebook Ads Library you can even spy on what ads they are running. You can find a similar target audience from their profile by checking on who interacts with their posts through sharing functions or simple reactions. After going through their profile and content, you should be able to determine their strengths and weaknesses and start planning what actions, strengths, and other things they could improve on which you could incorporate in your social media strategy.
There's no denying that social media is a significant platform for promoting businesses no matter how big or small, which is why it's important to learn how to do your own strategy and to apply it to your business as soon as possible.
Even now, the number of your competitors might be on the rise which is why the sooner you learn how to create a well thought out social media strategy, the faster your business will grow.
Online Philippines has partnered with its training arm, Social Media Masters PH, in conducting a webinar on June 30, 2021 which will teach entrepreneurs how to create and apply digital marketing strategies to their businesses. Check out the training workshop here and register while slots are open as there are only limited virtual seats available. See you there!