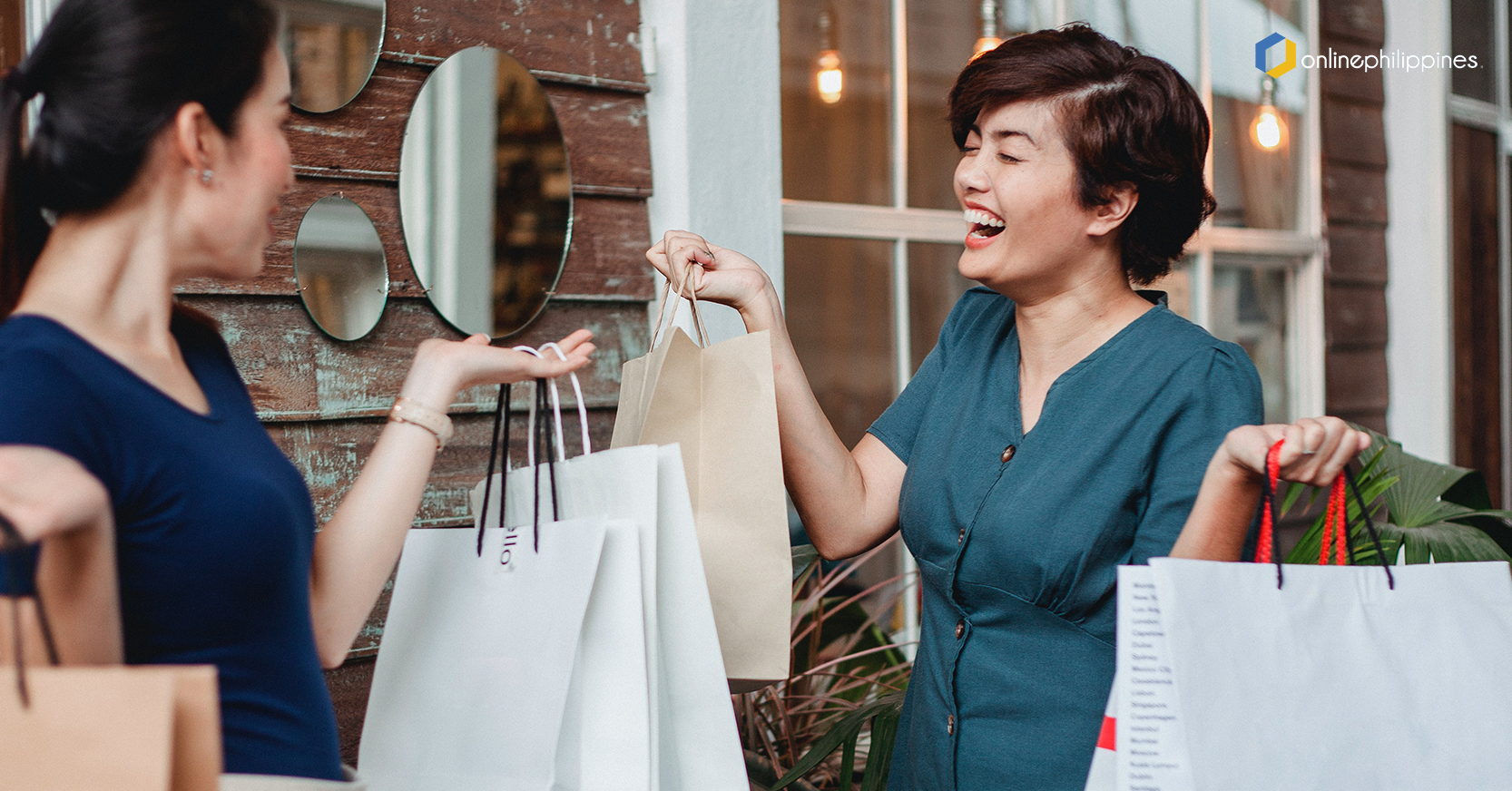 15 Oct

10 Ber Months Promo Ideas for your Small Business

The most wonderful time of the year is coming! Holiday season has always been the best time to boost your sales as consumers feel generous and they tend to spend more. The Ber Months are the busiest months for both shoppers and sellers since everybody is preparing presents and treats for their family, friends, and for themselves.

The upcoming holiday events will be a great opportunity for you to reward your customers and come up with promotions that may boost your sales. Here are 10 Ber Month Promo Ideas that you can make use of this coming holiday season.

Receiving something for free is a great feeling for every consumer. This holiday season, you can giveaway free gift bags to your consumers as a way of showing your gratitude towards their continuous support towards your brand. Including a free gift bag that will fit your item will make it more appealing especially if they plan to give out your items as gifts to their friends this Christmas.
2. Add a freebie sample item
Freebies give your customers a positive feeling about your brand. These are feelings they are likely to share with other people who can later on become your customers as well. Giving out samples of your products as a freebie can also encourage buyers to try more of what you are offering. If they try your sampler item and they end up liking it, they will definitely buy a full-size of that item or try more variants from your store.
We are now living in a contemporary world, but Christmas cards never go out of style. Include a Free Christmas Card (with your store details) that customers can write on when they give out your items as gifts to their friends. Not only will it make it convenient for your customer, it will also be a great way to introduce your brand to their friends and family when they see your card.
During the holiday season, every existing shop and mall is going to be extremely busy. Because of this, consumers prefer to shop online and have the items they ordered delivered right at their doorstep. The holiday season is a season of giving, so instead of charging the buyers with delivery fees, why not offer free delivery service instead? This is going to be your brand's way of saying that you value your customers and you want every transaction to be as convenient as possible.
It is true that customers tend to become more generous during the holidays and some even shop impulsively. But this is not the case for everyone as other consumers are highly price-sensitive and would seek discounted items even during this time of the year. Christmas baskets are a great example of this as you can sell your items as a set rather than individually.
6. Limited edition products
Limited edition products keep your customers engaged with your brand. You can launch an entirely different item or you could simply make a temporary packaging that relates to current events like the holiday season. If possible, you can also come up with a collaboration piece that could possibly become a collector's item.
Throughout the holiday season, there will be countless family gatherings or Christmas parties, and you shall not come to any of these get-togethers empty-handed. Offering a gift wrapping service is a great way for you to introduce your brand to their friends through your impressive packaging. Not only is it convenient for your customer, it will also give that wow factor to the recipient.
8. Prepare unique packaging
Preparing a unique packaging for your brand this holiday season allows you to refresh the image of your brand. Releasing a product with a different appearance may excite your customers and this may seem like you are giving them something special when in fact, it was just the same product you're selling, just in a different packaging.
9. Holiday-themed rewards through contests
The holiday season is the time for giving, so why not reward your customers with some prizes? Not only that, running holiday-themed contests may attract customers who are looking for great deals they could avail. Contests may also drive a large amount of leads to your website and this will be great since people spend big on gifts or treats for themselves at this time of the year so these leads could possibly convert into sales later on. Use a specific hashtag so you can track entries or make a trend on Tiktok to really get the word going.
10. Mega Sales (11.11, 12.12)
11.11 and 12.12 are some of the biggest sales in the Philippines. Throughout this time, everyone is shopping for their holiday goodies already and this is a great opportunity for every business to increase the volume of their sales. Participating in the 11.11 and 12.12 mega sales event can help your business gain more customers seeing that most Filipinos take part in this occasion. 
Christmas is just around the corner, so always make sure to prepare well so you can be ahead of your competitors. Maximize all the resources you have to promote your products or services throughout this time of the year. You can also read more holiday marketing tips to assist you with the marketing activities that you are planning to do this coming holiday. 
Do you plan on selling your products online this holiday season? Our Ber Months Marketing webinar can help streamline your holiday campaigns that combine an organic and paid strategy. Join us on October 17, 2021, 3-5pm, visit the event page here.