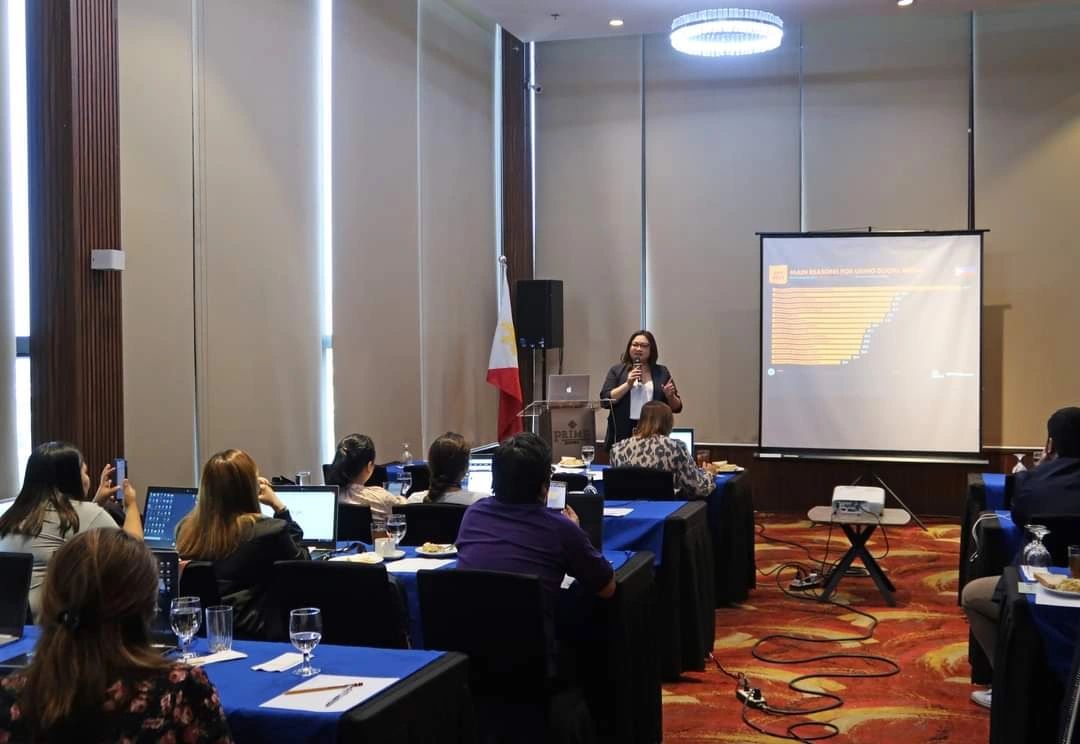 27 Oct

Unlocking the Power of Social Media: A Recap of the 3-day Workshop for DENR – Land Management Bureau

The Department of Environment and Natural Resources (DENR) plays a crucial role in the preservation and management of our country's natural resources. To enhance their communication channels and outreach efforts, the DENR – Land Management Bureau recently held a 3-day workshop focused on the social media landscape in the Philippines. This engaging workshop aimed to equip participants with the necessary knowledge and skills to leverage social media effectively for improved engagement, content creation, and content dissemination.
Understanding the Social Media Landscape
The first day of the workshop delved into the intricacies of the social media landscape in the Philippines. Industry experts shared insights, statistics, and trends shaping the online environment. The participants gained a comprehensive understanding of the platforms driving digital interactions such as Facebook, Instagram, Twitter, YouTube, and LinkedIn. This session highlighted the importance of identifying target audiences and tailoring content to suit their preferences, ensuring meaningful engagement and greater reach.
Social Media Ethics
The workshop emphasized the significance of social media ethics and responsible content dissemination. Participants were educated about the potential consequences of misinformation and the importance of fact-checking before sharing information. The creation of a social media playbook, including guidelines on posting frequency, content tone, and responding to comments, was also introduced to ensure a cohesive and professional online presence.
Crafting a Strategic Approach
Building on the foundational knowledge acquired, the workshop focused on developing an effective social media strategy. Workshop attendees learned how to define their goals, identify key performance indicators (KPIs), and establish metrics to measure success. They were encouraged to allocate resources wisely and align social media efforts with the objectives of DENR – Land Management Bureau. Our facilitator provided guidance on selecting appropriate platforms, distinguishing between content creators and social media managers, determining and narrowing down their target audience, creating content pillars or topic clouds for their particular audience.
The participants were also introduced to various tools and resources that can aid in managing and optimizing their social media presence, such as using Canva for graphics, Tiktok for Video Creation, and a content planning tool that everyone collaborated in filling out as their content calendar.
Creating Valuable Content
A robust social media presence is incomplete without captivating and valuable content. For the content workshop, participants dove deep into the realms of content creation, copywriting, and publishing. We shared our insights into effective storytelling techniques and emphasized the importance of consistent branding and messaging across social media platforms. Attendees also learned how to leverage multimedia content such as images, videos, and infographics to boost engagement.
The 3-day workshop for DENR – Land Management Bureau proved to be a transformative experience for its participants. By gaining valuable insights into the social media landscape, creating a clear strategy, honing their content creation skills, and understanding the importance of social media ethics, the attendees have unlocked the power of social media for their department.
As the DENR – Land Management Bureau continues its mission of providing land titling service to their constituents, they can now leverage social media platforms to amplify their messages, engage with stakeholders effectively, and raise public awareness about their initiatives.
In the ever-evolving digital age, this workshop has equipped the participants with the necessary tools and knowledge to stay ahead in the social media landscape. By integrating these learnings into their communication strategies, the DENR – Land Management Bureau can foster a stronger connection with its constituents and improve their capability to fulfill their mandate. The workshop exemplifies the importance of continuously adapting to emerging technologies.
Interested in training your employees and team members on Social Media Management? Inquire with us today for face to face or online trainings!