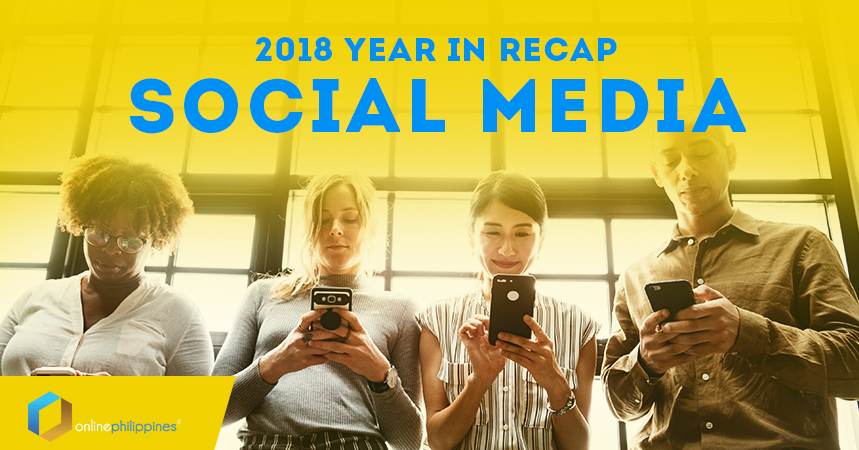 03 Jan

2018 Year in Recap: 5 Ways Social Media has Evolved

The wonder of digital marketing is its fluidity when it comes to evolving with the times. Promotions have gone beyond regular and generic messaging to a wide range of audience, and have turned into highly personalized experiences for both brands and consumers. 2018 was a year of creating content that focused on being relatable, timely and social. Here are some highlights:
1. The Growth of Personalised Content 
Social media can be a basket case full of content from different news sites, blogs, brands, and media so the challenge lies in getting the attention of your audience when they scroll through news feeds. Content has evolved to more than just posting quotes and product shots, to creating more personalized and relatable content such as tutorials, interactive videos, hosting watch parties, and publishing articles that answers your audience's most frequently asked questions.
Brands also need to expand their content beyond the product and focus on the sub-niches, lifestyle and interests their target audience has and connect that with their message. Content published that are relevant and timely to current events such as the memes also gathers more engagement than classic content that brands usually make, so it is important to balance posting regular content and those that ride with the wave of trends. The latest strategy in creating a more personalised experience is the introduction of chatbots that provide automatic responses to a specific question a user has. This has recently started and will continue to expand rapidly in the coming years.
2. Engagement Vs Likes
Last January 2018, Facebook announced that they will prioritise content that connects people more and less about consuming media in isolation. Posts with more comments and interaction are considered as "hot topics" and therefore are shown more on the News Feed. Organic Reach has already significantly dropped which challenged brands to create more engaging content and focus on quality rather than quantity.
Factors that get posts on the News Feed are also considered:
If the content is shared over Facebook Messenger.
If the content is Liked or commented on.
If the content receives multiple replies.
"Meaningful interactions" between users.
"Shares and comments, in particular, are considered "active" interactions, which Facebook considers more "meaningful" when slotting content on a user's News Feed. For that reason, the company notes that video watch time, referral traffic, and organic reach might decrease this year if the content doesn't doesn't stir up a meaningful interaction. (via Hubspot)
3. Growth of Video
Whether it is published, live or in stories-format, video definitely ruled the social media world. Facebook has placed great emphasis on using video content on Pages and places live videos and videos with a higher watch count in the News Feed. Facebook Native Videos, or videos uploaded into the Facebook platform also perform better than shared links from Youtube in terms of engagement and reach. Facebook and Google (Who owns Youtube) are competitors for traffic so it is only natural for Facebook to prioritise their own content versus an external link, let alone their competitor. "Video on Facebook is Smart, Shareable, and Personal..Video on Twitter is Direct, Social and Real…Video on Snapchat is all about Attention"
Engagement on video has also surpassed any other type of content format. Here are some jaw-dropping stats:
Clearly, video has a great potential in social media, and more brands should take notice of this fact and include videos in their content marketing strategy.
Infographic by Animoto
4. Increase in Advertisement Spending
Due to the various algorithm updates, one of the strategies brands use to increase their reach on Social Media is to increase their ad spend. Given that it is impossible to show your content to 100% of your current page audience organically, it is now time to accept that everyone could use a bit of help by using paid advertising. In a recent survey done with the Social Media Community by Social Media Today, Facebook has come out on the top compared to other social networks in terms of Key Channel focus and planned advertising spend.
Most marketers have reported that they are planning on increasing their ad spend for next year as well. What is interesting though is the huge increase on Instagram ads (which is owned by Facebook), so expect to see more visual ads that cater to Instagram users next year.
5. The Death of Google+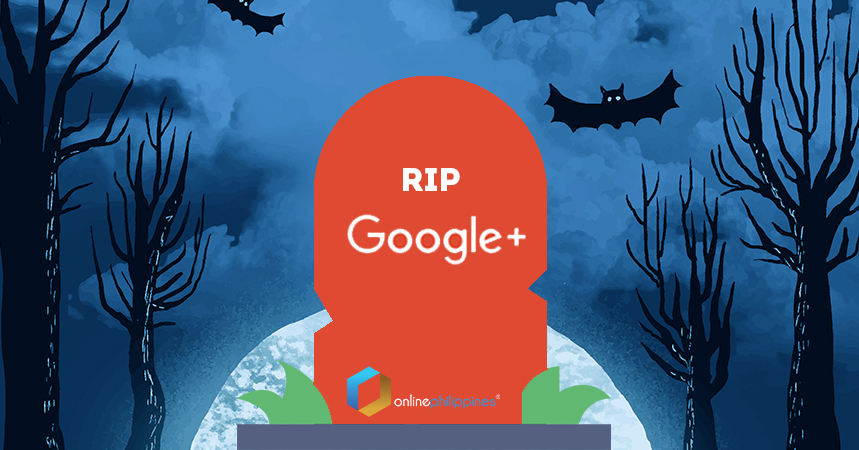 Lastly, one of the biggest news in the Social Media world is the death of Google Plus. After admitting that it may have exposed the data of around 500,000+ users from its platform based on the report from Wall Street Journal, Google has decided to cut the cord when it comes to its social network from an initial gradual shutdown planned until August 2019, they have moved to an earlier date to April 2019. Alas, it was a good run, but ultimately, it couldn't take down the behemoth that is Facebook.
2018 was a year of rediscovery, when social media platforms realized what makes them social in the first place, which is human interaction. Platforms have moved away from becoming a mere publishing platform to going back to its roots, promoting content shared by family and friends. Based on the trajectory of progress and updates on 2018, we can definitely see a more personalised, content-based, and visual landscape for 2019, which may be a challenge for most businesses and startups who barely have the budget to research, produce and publish content given their limited resources. Ad strategies will definitely have to shift from "who has the biggest budget" to "who can target better".
Hiring a specialized outsource team to manage your brand's messaging, building an online community, create and execute carefully targeted ads may be needed especially if your time and manpower is limited. But nonetheless, social has still been proven yearly to be the most effective avenue not only for increasing website traffic, improving conversion rates, providing timely customer service, and getting feedback from your target customers, so it is a necessity to include social media management in your digital strategy.