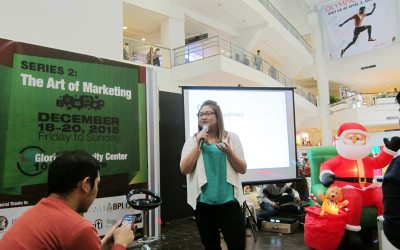 24 Jan

SOCIAL MEDIA 101: Top Dos & Don'ts Explained

Digital Marketing Company's advised major key points on using social media for your business.

Last December 19, 2015, Ms. Cristine Ongson, Managing Director of Online Philippines, discussed the top 10 dos & don'ts of using social media in the event entitled: Business Expo and Summit, held at Glorietta Activity Center. With their stalls up and ready to go, small retail sellers expressed their interest in learning how to manage a Page or social account and eventually sell their products via social media.
The stage is all set as we prepare to give our talk on 10 Dos and Don'ts of Social Media Management for Businesses.
While everyone can make their own business page on Facebook, or have an Instagram account to showcase their products, not everyone can retain their audience for a long period of time. The ease of posting makes it easier for business owners or marketers to make mistakes. As Cristine mentioned in her talk, one wrong move can prove to be catastrophic, affecting not only the brand's image, but eventually, their fans's loyalty, which can deter overall sales and awareness.
Glorietta Activity Center filled with last minute shoppers.
With this, we present to you these 10 Do's and Don'ts of Social Media Marketing, see Cristine's presentation below.
About Online Philippines Corp: We are an Integrated Digital Marketing Company in the Philippines committed in helping startups and MSMEs to strategically build their online presence by providing end-to-end marketing services. Visit our website www.onlinephilippines.com.ph to learn more.
< Back to Blog                                                                                                         GET A FREE ASSESSMENT >