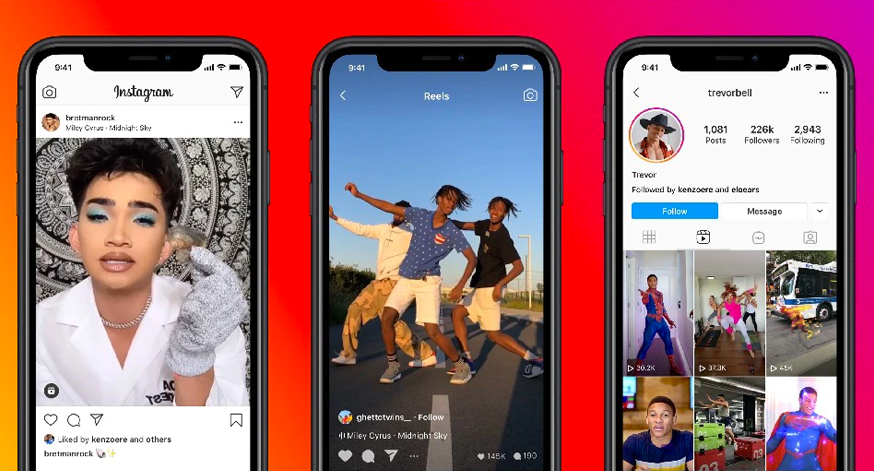 28 Oct

Heads up: Instagram Reels is Finally in the Philippines!

Instagram Reels was initially launched more than a year ago in the United States and other parts of the world. Now, Instagram has finally made the feature available to its Philippine users.


With Instagram Reels, users can create, film, and edit their own videos with the tools available on the app itself. The editing tools include speed, where users can speed up or down portions of the video; different video layouts to merge two video clips in one frame; audio to insert the music they prefer in their video; timer where users may film themselves handsfree; touch-up that adds special effects to the video; and even voiceovers that are very ideal for creators who does tutorials or instructional videos.


Instagram Reels is also another way for Instagram users to discover entertaining videos from different parts of the world. Through Reels, people can post and share their own content, or watch short-form videos from other creators. This is also going to be a great opportunity for Filipino creators to expose their works globally.


Videos shared on Reels can only be seen by a wider audience if the user has a public account. If the user has a private account, Instagram will follow their privacy settings.


Reels can be found at the bottom part of the Instagram camera, this is where creators can begin making their own videos. On the other hand, you can watch other creators' Reels through a new space in Instagram called 'Explore'. According to Instagram's announcement, ""Reels in Explore offers anyone the chance to become a creator on Instagram and reach new audiences on a global stage,"

Together with Instagram Reels, Instagram Music is also available now for users in the Philippines. With numerous licensed music to choose from, creators are now able to express themselves better through the videos they produce. Music stickers and even the lyrics can now be added on one's Instagram story.

When you share your first Reel, a separate Reels tab will appear on your main profile grid. Don't worry though because you always have an option to remove it. Another thing to remember, when you post a Reel on your story, it won't be posted on your feed and it will not appear to Reels in Explore. Just like a regular Instagram story, it will disappear after 24 hours.

What do you think about Instagram Reels? Have you tried using it on your account? Share your thoughts with us!