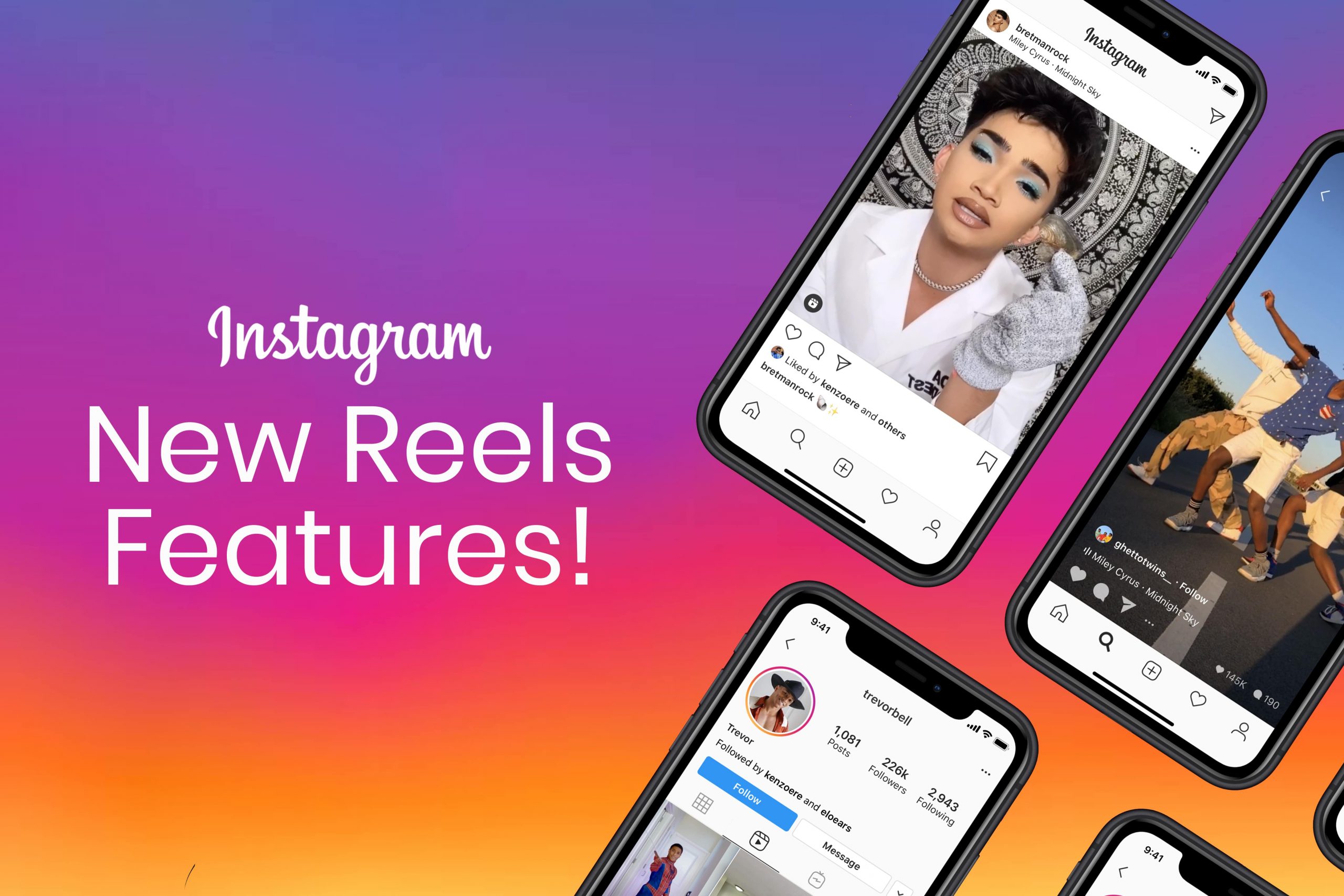 08 Jun

Instagram Announces New Features for Creators

Creators are important to the future of Instagram, and so Instagram launched a few more features designed specifically for creators. Better content from creators means better growth for the app as we've seen in the past. What this ultimately means for brands is that they need to do more than just be pretty. The visual storytelling network just announced four new features designed to help creators thrive on Instagram

📣 New Features for Creators 📣

Some fun, new features built for creators that make it easier to engage and share.

— Adam Mosseri (@mosseri) June 7, 2022
Last 2021, Instagram extended the Reels to 60 seconds. This year it is extending it further to 90 seconds to allow creators to tell longer, fuller stories. This type of format will be great in showing longer format videos such as tutorials, step by step walkthroughs, discussions and start to end series.
Creators will now be able to import their own audio or sound file in Reels instead of being stuck with the available audio by Instagram. This is great for those who want to promote their podcasts, music, soundbytes and even their voice recordings, and super impose them into their videos.

Interactive Stickers in Reels
This is such great news for brands to now only get the boost of reach from using reels, but also get engagement from those watching your videos! Maximize the interactive stickers such as Quiz, Polls, and Emoji Sliders to encourage your viewers to interact with your video.

Similar to Facebook Page's feature, Instagram will now give you the ability to PIN three (3) posts to the top of your grid. Use this feature to pin your menu, promo, or important announcements, or for creators, you can use this feature to highlight your most popular post. 
More Features Coming Soon
These exciting changes coming up mostly involve enhancing in app or in studio editing. Soon you'll be able to create and schedule Facebook Reels on your desktop, and you'll be able to seamlessly edit clips from your published long-form videos right into a FB reel via Creator Studio. Facebook has really grown up as a video platform in the past year. Sure, it has its flaws and controversies, but where it's best, it's hard to beat. And the way Facebook is integrating video editing into its platform shows it knows what professional producers need when it comes to creating long-form videos.

As more businesses, brands, and agencies discover the joy of Instagram Stories, there are many who are seeking to enhance their content and extend their reach to a larger audience. Hence, the reason why a growing number of businesses are using Instagram Reels in order to catch the attention of more viewers. So take advantage of these new features to bring your Reels game to the next level.