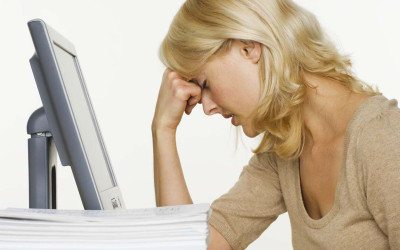 24 Jan

Why a poorly managed social media page can ruin your brand

If you have a social media account, better make sure someone takes care of it regularly. Customers have encountered numerous occasions of google-ing business names, and getting redirected to the business's page only to find one profile picture and two or three status updates (having the last status update be 2 months ago). Yikes! This is just PR disaster. Having a poorly managed social media page just sends all the wrong "vibes" to the customer.

What does having a poorly maintained/managed social media page mean for your brand?
1. LOSE CREDIBILITY.
First of all, not having a cover photo, properly filled out information, with contact details make your page, and sadly, your company's image, questionable and incredible. If you have a potential client checking you out (and I mean your company, not you  ), and they find a blank, missing, or contact info that is not current, prepare to say goodbye to that potential sale.
2. BAD P.R.
If you have a page that is poorly managed, what does that say about how your company handles its own image? What more if you were to handle another client's business? Or how will your future customer appreciate the quality of your products if it was posted on a page that just doesn't scream "I'm trustworthy"? Work on your image first before working on your products/services's image. Just think about it, would you ever go on a first date without looking your best?
3. WHY BOTHER?
Why even make a page if you're going to leave it alone? You have to know WHY you need to create it in the first place. Is it for SEO reasons? Or you want to be more "approachable" and engage your customers? Or do you just want the visibility in the Internet world? What is your purpose and direction for creating a page? If you create a page and do not manage and update it well, you are NOT fulfilling any of these goals. So why bother?
4. DO NO HARM
In medicine, one of the first and most important rules for doctors is "Do No Harm", which means, sometimes doing nothing is more beneficial that doing something that will harm the reputation of your company. This is very applicable in the digital marketing world, especially when it comes to social media management. Think before you post and if you are not going to have someone manning your social accounts, either unpublish the page or hire someone to manage your pages professionally. Hiring a social media manager who is knowledgeable in your field and is willing to create contents to fit your audience, will be your best bet in having a rockstar social media community.
Learn more about our SOCIAL MEDIA MANAGEMENT services.