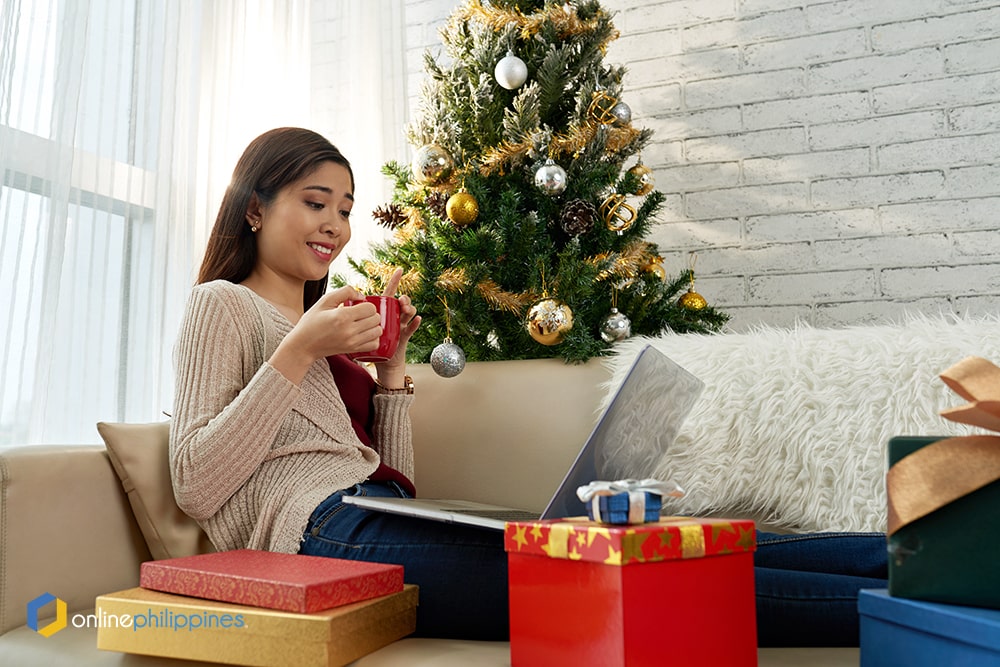 04 Oct

10 Holiday Marketing Campaign Ideas for Small Businesses

Holiday season is upon us! Whether you're planning to sell products online, in stores, or both, there are many things that you need to consider when creating a successful holiday campaign. We've compiled a list of 10 tips to help you create an effective holiday marketing plan for your small business.
Prepare your inventory and assets
First, determine which types of items will be most likely to sell during this time. For example, if you sell clothing, it's probably a good idea to consider stocking up on new season items before your holiday campaign even starts. You may also want to consider introducing limited edition items that won't be available for long—this will ensure that customers who want them have plenty of time to get their hands on them! Make sure your website is up to date and that your inventory levels are adequate before you start your promotional activities.
Holiday marketing is an important part of any product's life cycle. Incorporating holiday designs into your packaging can turn your products into gift-worthy items. You can use holiday designs as a way to boost brand recognition, as well as increase sales by attracting customers who are looking for gifts around the holidays.
Incorporating holiday designs into your packaging might seem like an easy task, but it's actually much more complicated than it looks. You still need to ensure that the design you choose is appropriate for all ages, won't draw attention away from the product itself, and will be easy for consumers to identify when shopping online or in stores, best of all, still reflects your brand and what it stands for. So get creative and spruce up your designs for match the holiday season ahead.
Decide what type of promotion will work best for you. Will you offer discounts or free shipping? Will you give away prizes? Will you sell gift cards? Create a special event in the store in theme with Christmas. It can be something as simple as giving away free limited edition drink samples or small product samples, or it can be something as grand as a Tree Lighting Ceremony at the store with giveaways at night. Some malls even have daily orchestra or choir performances to draw families into their establishments.
How much money will you spend on each promotion? What will you spend on advertising? How much will you spend on gifts? Holiday marketing can be a bit of a minefield, but the right amount of money spent on it will make all the difference. It's important to remember that your holiday marketing budget should reflect your company's overall business strategy and objectives. If you're trying to attract new clients or increase sales during the holiday season, then investing more in holiday marketing could be a good idea; if you're looking for an extra boost in business from existing clients, then it may not be necessary. Just a quick note, ber months usually have more sellers engaging in digital ads, and being that Google Ads and Facebook Ads are bidding platforms, more competition may mean higher ad costs, so keep that in mind when setting aside your holiday marketing budget.
If you wait until the last minute to start planning your holiday marketing strategy, you'll likely find yourself scrambling at the end of November. That's why it's so important to start early. You should begin brainstorming ideas as soon as possible. You should also consider your schedule depending on your target clients. When do they usually start their research in looking for gifts? If you are selling to other businesses for example, some start as early as September, so keep that in mind when planning your campaigns.
Focus on social media marketing
Social media has become an integral part of every day life. People use Facebook, Twitter, Instagram, Snapchat, LinkedIn, Pinterest, Google+, Tumblr, and more to stay connected with friends and family. So, when people are looking for ways to spend their free time, they turn to social media first. Posting organically on social media is also free and does not require much technical effort. If you must use ads, social media ads are also cheaper than traditional marketing channels.
Email marketing is one of the most effective forms of direct mail marketing available today. If done correctly, it can help you reach customers who aren't even searching online yet. You should send out emails at least once per week throughout the year. There are several email messaging platforms that are free for the first thousand subscribers, you can explore using these tools to test the waters and see how your campaigns turn out.
Create a holiday marketing calendar
If you're planning a holiday party, make sure to set up an event calendar so guests can RSVP. You should also consider creating a Facebook group where you can post pictures and announcements related to the event. Plan things out three to six months in advance rather than weeks ahead, you will need to prepare, and execute multiple campaigns to maintain constant visibility and make the most out of this holiday season. Creating an event calendar ensures that you have continuity in your campaigns and maintain constant visibility leading up to the holiday season.
Reward your loyal customers
Use this time to offer exclusive events or deals to your most loyal customers. Not only will they appreciate your gesture, your brand can also stay top-of-mind when it comes to your existing clients. Ideally, they will be using their exclusive discounts to shop from your store for their gifts, which means more sale for your store! People want to be appreciated for their patronage so you can use the holidays, and focusing on gratitude is a win-win for the customer and the brand!
BONUS: Measure results and adjust as needed
Don't promote blindly, always check your Insights and ad results If you see no improvement in sales, then adjust your strategy accordingly. You might need to make changes to your message, medium, timing, or even your target market. It's easy to become discouraged when you aren't seeing any results after investing so much time and energy into a campaign. However, there are several ways to evaluate your performance. First, consider whether your efforts were effective. Did you reach your goals? Were you able to generate more leads than expected? Second, ask yourself whether your efforts were worth the investment. Was the return on investment (ROI) positive? Third, think about whether your efforts will pay off in the future. Will your customers continue to buy from you? Are you building brand awareness? Fourth, take stock of your current situation. What do you need to improve on? How can you use these insights to make adjustments to your strategy?
The key to a successful holiday marketing strategy is to find ways to build your brand throughout the year to get your business "known" by the end of the holiday season. If you run a small business you need to be thinking about how you can market your business all through the year…not just at Christmas. BUT since we are in the ber months already, you need to get cracking and start planning!
Want the help of a team of skilled experts to bring your campaigns to life this holiday season? Get in touch with us today!