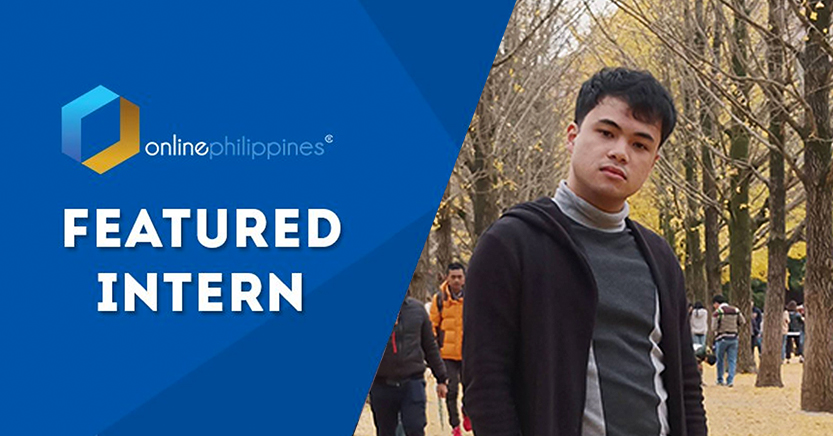 20 Dec

Featured Intern: Miguel Daos

Tell us about yourself.

I'm a senior multimedia arts student from De La Salle – College of Saint Benilde aspiring to be a graphic artist in the future.

I worked as a Graphics Design Intern.

2. What were the top three (3) learnings you took away from the program?

Every output's design should take into account of how potential customers would see it.
For every brand you work for, consistency is a must to fully integrate the client's personal brand.

Attention to detail could bring out the most of your works.

3. What was the most challenging part of the internship?
The most challenging part has been in the beginning for I was clueless on how the inner workings of the digital design world actually work. But Online Philippines has helped me adjust and be fully equipped in taking on the obstacles that I faced during my internship.

4) Did the lessons and mentorship help you achieve your career training goals? Why?

Yes, the internship has provided me the opportunity to work for client's and be able to see my works to be used by them for their business.

5) Would you recommend Online Philippines to other students?

Yes, aside from the fruitful lessons and experiences I had during my stay in the company, the work environment is nice and healthy and you could get along well with the people you work with.