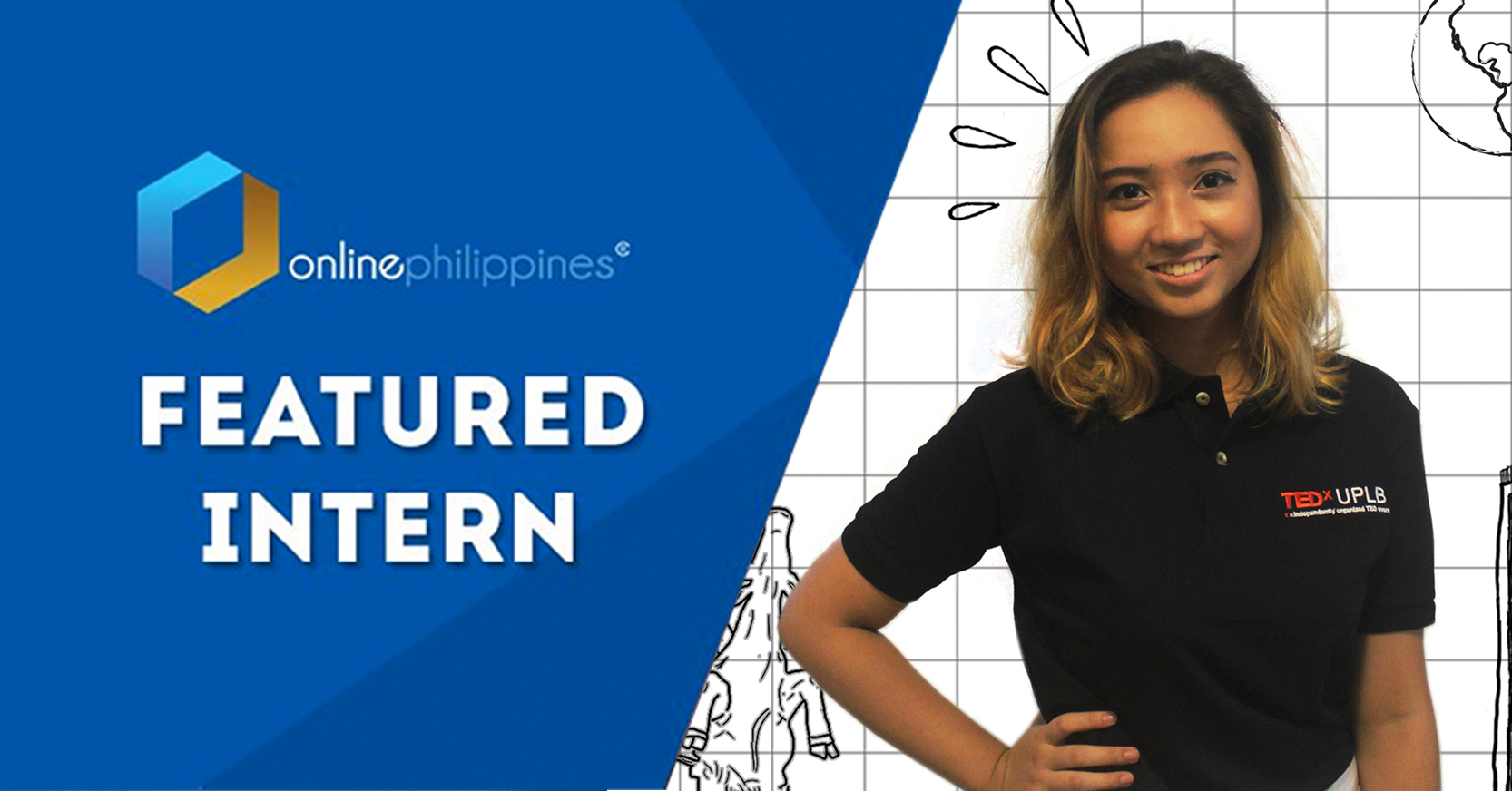 18 Mar

Featured Intern: Andrea Mercado

Tell us about yourself.

I'm a senior BA Communication Arts Student student from the University of the Philippines Los Baños, aspiring to be a Digital Designer/Marketer.

1. What was your position during your internship at Online Philippines?

I was a Remote Digital Marketing Intern at Online Philippines for 6 months.

2. What were the top three (3) learnings you took away from the program?

These are my top three learnings that I would definitely carry with me in the future:

Agility – I had to quickly understand what the tasks at hand are and be flexible enough to learn what the clients need.
Self-confidence– I personally am quite a shy and timid person, and there were moments in my life that I thought I was not skilled enough to do certain things, but the internship experience taught me that I am capable of creating and helping out at a company.
Digital Marketing industry knowledge – The internship showed me a lot about the digital marketing process in the industry, from onboarding clients to executing marketing plans.




3. What was the most challenging part of the internship?

I had to balance online classes and an online internship on top of all the stress of the pandemic. There were moments when I had unstable internet and power interruptions that caused me to be less productive than I wanted to be.

4) Did the lessons and mentorship help you achieve your career training goals? Why?

Yes! I was able to learn the ropes of digital marketing. There were comments and insights from supervisors that helped me do a better job, which was a great training and learning experience.

5) Would you recommend Online Philippines to other students?

Online Philippines is absolutely suitable for students who are looking for an online remote internship! They are very understanding and friendly with those who are beginners in the field.