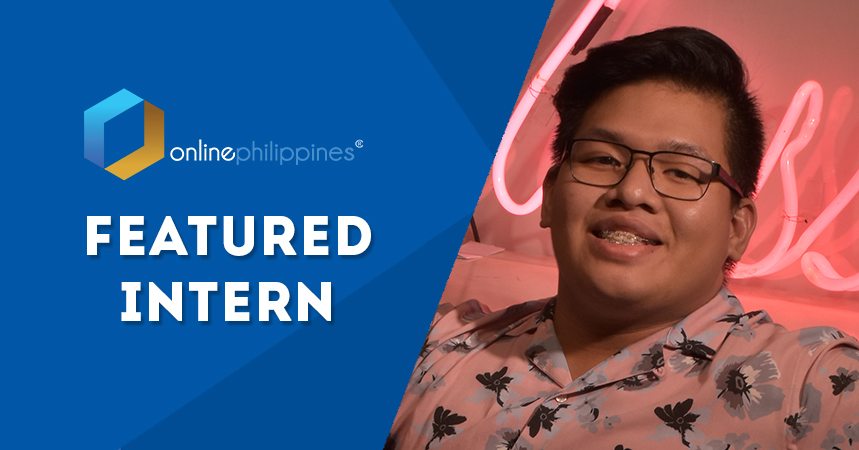 04 Apr

Featured Intern: Rod Barrios

Rod is a Graphic Design Student from De Lasalle College of St. Benilde. He wants to specialize in Graphic Design, Photography and Web Development and Design.

1) What was your position during your internship at Online Philippines?

I was a graphic designer.

2) What were the top three (3) learnings you took away from the program?

I had knowledge about stocks and basic investing as part of the companies' advocacy of providing financial literacy to its team members.

Tips and ways that relevant in terms of doing projects or tasks.

Effective ways of presenting design proposals to other people or to clients.

3) What was the most challenging part of the internship?

Time management, in my case I need to balance my time since I still have other classes that I need to attend at school and do requirements. Putting aside other things that I wanted to do and focus on what's important and needed. 

4) Did the lessons and mentorship help you achieve your career training goals? Why?

Yes, since I think I was able to improve in technical terms and I got to learn new things from my supervisor. Furthermore, I was able to work with new people in a different workplace which prepared me on how things may go after I graduate. 

5) Would you recommend Online Philippines to other students?

Yes, specially to those who are in the same field with me and interested in marketing.

Glad you learned a lot during your stay with us Rod, we wish you the best of luck in your future endeavors. Keep on shining!

Interested in joining our team as our Graphic Design Intern? Send your resume and portfolio to careers@onlinephilippines.com.ph. Check out the positions open HERE.