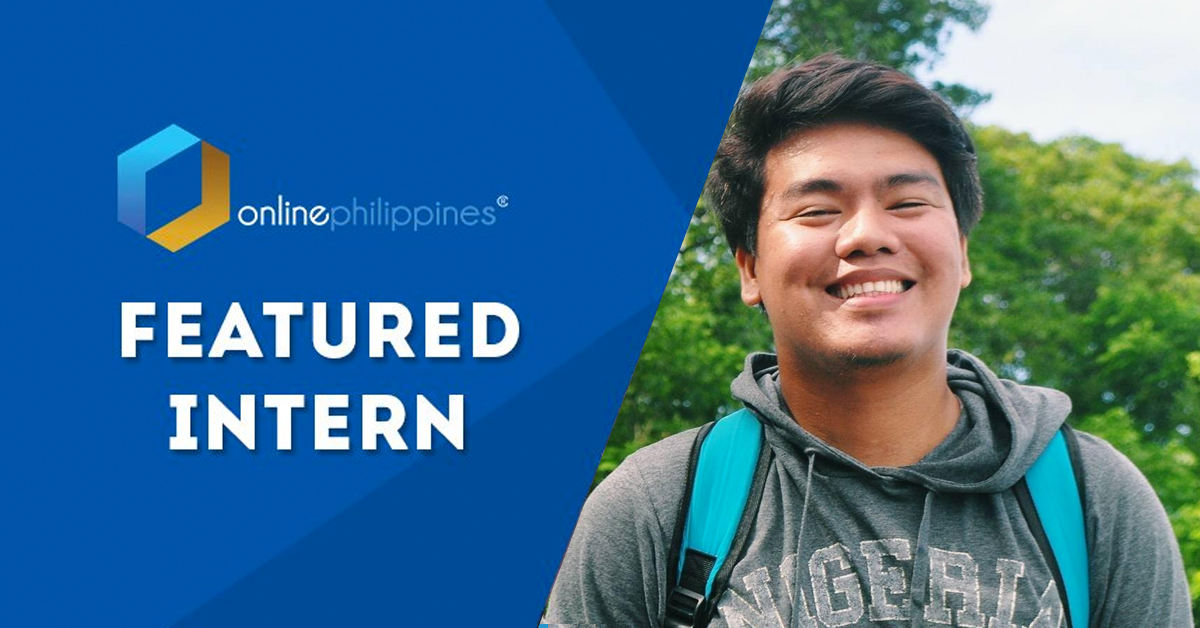 10 Jun

Featured Intern: Marwin Ramos

Marwin is a senior BSIT student from Bulacan State University aspiring to be a web developer.

1) What was your position during your internship at Online Philippines?

I was a web developer intern.

2) What were the top three (3) learnings you took away from the program?

I have learned a lot during my internship at OPH. First, I learned new techniques in creating websites that makes the development process faster. I was also trained to have a good discipline and to pay attention to small details with the projects I have handled. Lastly, I have learned tips and ways on how to become financially smart as part of the OPH's advocacy.

3) What was the most challenging part of the internship?

During the first days of my training, I totally have no idea on the platform the company is using for its projects. The challenge for me is to learn the process and to cope up with the team as they work on the tasks.

4) Did the lessons and mentorship help you achieve your career training goals? Why?

Absolutely! The training did not only help me to improve my technical skills, but it also taught me how to interact with my team mates to have a good working relationship which is vital when I have started my career in the digital field.

5) Would you recommend Online Philippines to other students?

Surely, I will, especially to those who are looking for a challenging yet fun internship experience in the digital marketing field. It has been a great pleasure becoming one of the interns of OPH.

Glad you learned a lot during your stay with us Marwin, we wish you the best of luck in your future endeavors. Keep on shining!

Interested in joining our team as our Graphic Design Intern? Send your resume and portfolio to careers@onlinephilippines.com.ph. Check out the positions open HERE.