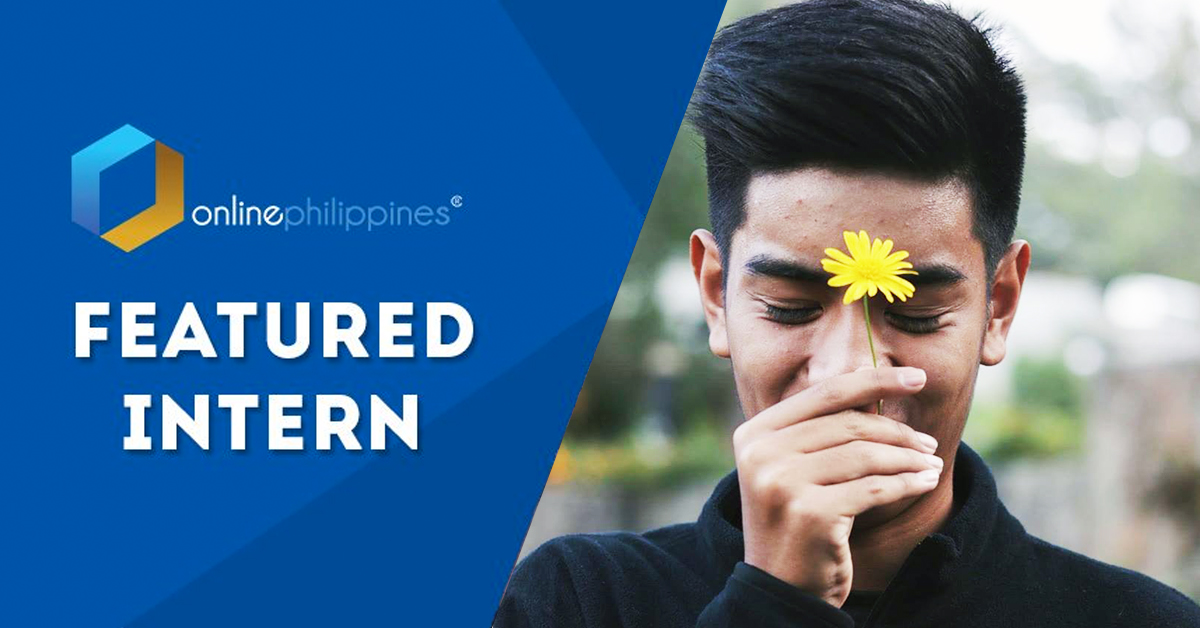 28 Feb

Featured Intern: Jet Napiza

Jet is a Multimedia Arts student from De La Salle college of St. Benilde aspiring to be an illustrator and/or graphic designer in the future.

I was a multimedia graphic design intern at Online Philippines.
2) What were the top three (3) learnings you took away from the program?
Efficiency, communication skills, and knowledge outside my field of work(stock market). Although I would like to heavily emphasize on efficiency, since the two other learnings I mentioned were a necessity that most of us would learn throughout our careers.
Efficiency is something that I highly value when it comes to work. being able to work and meet deadlines while providing competent outputs is a key learning I would always appreciate. So thank you and kudos to Online Philippines for being such a great company to be an intern of.
3) What was the most challenging part of the internship?
I would say the most challenging part was time management between the projects. To be able to distribute your time efficiently throughout the projects; requires a lot of skill, effort, and discipline. Hence, I had to make sure I would get things done in time, without compromising the slightest bit of quality of my outputs
Did the lessons and mentorship help you achieve your career training goals? Why?
Definitely! prior to being an intern here at Online Philippines, I was able to gain lots of skills and knowledge, that I would most likely use in my field of work in the near future.
5) Would you recommend Online Philippines to other students?
Yes, good working environment and fun seniors/supervisors!
Goodluck Jet and we wish you all the best on your future endeavors!