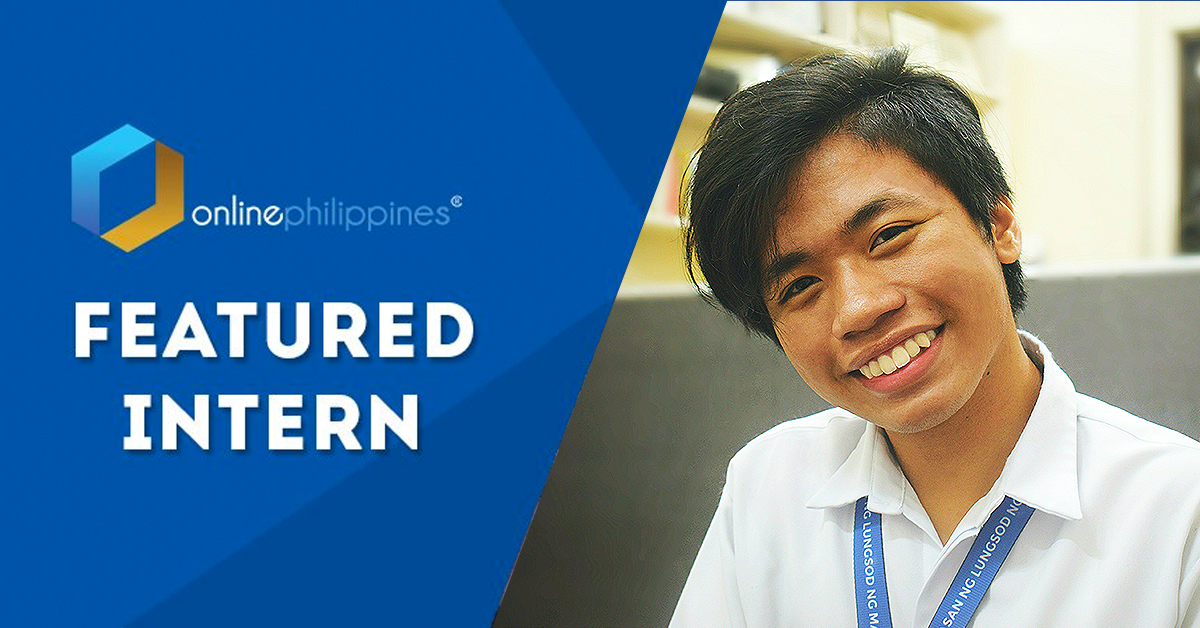 13 Feb

Featured Intern: David Wang

David Wang is a senior Marketing Management student from Pamantasan Ng Lungsod Ng Marikina aspiring to be a Marketing Head.

I was a Marketing intern.
2) What were the top three (3) learnings you took away from the program?
Everyday is a constant learning process in Online Philippines. There's no scarcity when it comes to adding knowledge and experience in facing the changing corporate world. Firstly, I was able to conceptualize and create captions for social media posts with collaboration effort of my co-interns from graphics department. Secondly, the planning and organizing of storyboards for clients' campaign videos, and third, a background about the stock market which pulled my interest to invest in my future.
3) What was the most challenging part of the internship?
Meeting the deadlines is probably the most challenging experience for me. Aside from the fact that it was a struggle to balance my time from school to internship, I also need to provide the best quality output for each task for my supervisor's approval and client's satisfaction.
4) Did the lessons and mentorship help you achieve your career training goals? Why?
It surely did! Actually, it was a fun-challenging experience that molded the way I should handle stress and enhance my mental preparedness.
5) Would you recommend Online Philippines to other students?
Of course I would. If you want to experience an ideal training in the fast-paced marketing environment? This is a great platform for you, and at the same time you'll be able to coordinate with the humblest and most appreciative team.