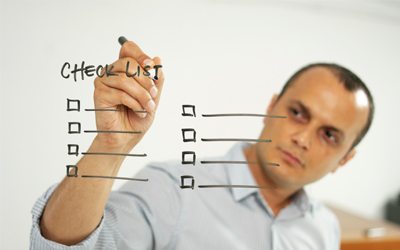 25 Jan

Business Website Essentials

A website attests to a company's professionalism and reliability, as it makes information about the business and its products or services available to the public for online viewing. Presenting your business in an organized and attractive manner via website can boost credibility above other businesses who either don't have a website or have one without much content. There are some things, though, that any business website should have, regardless of design or layout. Read on to find out what these essentials are.
YOUR PROFILE
The first thing to think about before making a website is your business profile. Who are you? What do you do? These are questions you'll have to answer when making the 'about us' section on a business website. Parts that are good to include are:
Brief overview of your company history, where it started and how much it has grown
Mission, the reason your business exists and what guides business decisions
Vision, your company's long-term goals
All of this gives the person clicking through to your site an idea of what your business is all about. This can go hand-in-hand with…
LIST OF PRODUCTS AND SERVICES
Have a list of all your products and/or services on a separate part of your webpage for viewers to look through. They can learn more about your products and services and then be more interested in availing them. If you have physical products to sell, having an e-commerce section of your website that processes automatic payments is a good way to increase sales in addition to whatever physical store you own.
GREAT PHOTOS
On the internet, visuals are still king when it comes to getting engagement.  You have to reassure customers and prospective partners that your business has a reliable team and good quality products and services. You can put photos of your office and employees to bolster your image, whether it be professional or casual-creative. Posting photos of your products also helps immensely—according to James Scherer at Wishpond, 60% of consumers are more likely to click on a business whose images appear in search results, and 67% consider images more telling than product descriptions or ratings.
ENGAGING CONTENT
One of the most common mistakes for business websites is the lack of actual engaging content. Some business owners think it's alright to have a website with the bare essentials like their profile, services, and client list, but if you want people to come back more must be done. Having interesting, engaging content that gets posted onto the website at the same time your business evolves lets people be invested in your progress. Some popular content choices for website content are:
News about your company, such as events attended, awards won, press releases, and more
Blog entries talking about your industry or the services that you provide
Articles such as interviews with you or your employees
Newsletters that collate all content and deliver it directly to those who signed up on e-mail
Graphics and slideshows that help viewers learn more about your business or the industry
These bits of content help build credibility by showing how much other people talk about your brand, and how much you are invested in keeping people informed about it.
SITE MAP
Before thinking about the design, graphics and images you want to place in  your website, you first need to have good navigation and a sense of which pages link to what. A site map is a list of pages on your website, and it not only helps users navigate your page, but also helps with SEO (search engine optimization), which is useful for giving your pages a higher chance at appearing on search engine results.
CONTACT DETAILS
One of the main reasons to get a website in the first place is to let prospective clients, investors, partners, and employees have an easier way reaching you. Not putting your contact details on your website defeats this purpose. Include all relevant company phone numbers and your main office address. If you're so inclined, you can even attach a map of the general vicinity to make finding you easier. This can either be done using maps like Google or Bing, or having someone design a simple graphic for you.
So now that you have the basics, all you need to do now is to find a reliable developer to code your site. Make sure to take an active role in ensuring the quality and build of the site before launching your website. First impressions last, and if you produce a poor quality or buggy website, that's the first and last thing people are going to remember about you. So goodluck, and we officially welcome you into the digital world!
< Back to Blog                                                                                                         GET A FREE ASSESSMENT >