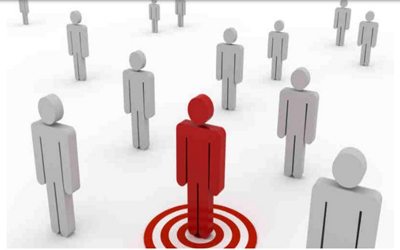 13 Dec

5 RIGHTS of Inbound Marketing

Here's a roundup of the 5 things marketers or business owners need to take note of when it comes to promoting their products or services to their target customers.
Inbound marketing
is a strategy that focuses on putting out information in the digital web space, that can help your potential customers find you. Customers nowadays are "informed" consumers. They will research everything they're considering to purchase, and whether or not you provide them with information, they will find a way to get it, if not from you, then from your competitors. Information empowers people with the means to make their own choices (Hubspot).
When you create your content plan or strategy, make sure your marketing message addresses the 5 Rights of Inbound Marketing:
RIGHT PERSON
The very first step in creating your message is to determine who you are talking to. Answer these questions to determine who your target market is:
Who do you want to buy from you?Are they male/female?What age group do they belong to?What is their location? (Within the country in general, or specific city/locality?)What language do they speak?What is their occupation?What are the common problems they face?How do they research on where to buy their products/services from?What industry does the company belong to?
These simple questions will help you create an overall picture of your target buyer.
RIGHT CONTENT
Now that you know whom you are talking to, you need to know WHAT to tell them.Make sure the content that you create are relevant to your buyer.
To attract users to your page, you need to stand out from the sea of information out there. You have to be REMARKABLE. And to be remarkable, you need to create content that is tailor-fitted to expressing who you are and what your role is in the buyers' purchasing process. The formula for a successful Inbound Marketing Strategy is the marriage between CONTENT and CONTEXT (Hubspot).
Successful Inbound Campaign = Content + Context (By Hubspot)
Samples of content can be Blogs, videos, photos, eBooks, infographics, online tools (quizzes, surveys, games), manuals, articles, etc. Some of you may already have these, but don't know what to do with them. But again, that is only one half of the formula for a successful Inbound content, you need "Context" as well.
Context is considering who you are giving the content to. Not all contents are relevant to your buyers. Some may be relevant, but seem uninteresting to them. To know which contents you can deliver to your target, you have to consider your answers to the first question, who is your target buyer and what do they want to learn about?
RIGHT AMOUNT
No matter how great your tailored content is, no one will read it if you bombard your buyer with large chunks of information in a short amount of time. HOW MUCH information should you give out? Find the balance between information insufficiency and information overload.
Break down huge processes into small, digestible tidbits of information and reduce the amount of jargon(technical terms) in your wording. The less they have to read, the more they will absorb the information. The goal of publishing your content should be to tease and entice the reader to continue to explore your site or page, and learn more about what you are offering to them.
RIGHT TIME
One very important aspect of publishing content is the timing. You have to know WHEN is the right time to post something on your page, launch a product, holidays for promotions, etc. Answer the following questions to determine when is the RIGHT TIME for you to publish your contents:
What time are your buyers online?Where are they more frequently online? (Facebook, Twitter, Instagram, Surfing)What are the major holidays coming up that your buyer will most likely be participating in?What are the buying patterns or your buyer? (E.g. Spend more during Christmas or January?)
For those who have dipped their toe into the pool of digital marketing by creating a website or a social media page, you can get these information easily through analytics. All social media networks provide your with Insights or the data that is collected through the collective actions of your users. Websites come with their own tracking tools but the most common is Google Analytics.
Above is a sample of the Facebook Analytics where you can see what times and days most of your fans are online.
RIGHT ROUTE AND DISTRIBUTION
Finally, great content is unless if no one sees it right? To make the content available to your buyer, you need to distribute it. There's really just one question for this:
WHERE can people see my content?
Luckily, thanks to digital marketing, there are a lot of avenues for you to publish your contents at a more cost effective price. Not everyone has the budget for a billboard on EDSA, or to pay people to hand out flyers in the malls.
Here are a couple of ways to publish your content digitally from Hubspot
a) Website (Full website or just a landing page with your basic information and a contact form for inquiries)A website is the most basic presentation of your company's portfolio. It can showcase your products and services in a more organized way. Depending on your budget, you can basically do anything on your site, attach instructional videos, photos, product reviews or testimonials, interactive map to your place, live chat, post news and articles. You can even sell your products and earn through your website (E-commerce).
b) Social media (Facebook, Twitter, Instagram, Pinterest, Tumblr, etc.)Social media is the best way to deliver your message to your market since it has a wide market share margin of Internet users worldwide. In the Philippines alone, we have a 96% penetration of Facebook! Another big plus? Most of the basic features are free to use!
c) BlogA blog is a good avenue to distribute contents that are more personal, text-rich, and comprehensive. Samples of good blog posts are instructional articles, personal reviews, press releases, etc.
d) EmailThere is a difference between spam emailing and targeted emails. If you already have a customer database, take advantage of this by sending promos, discounts, or helpful articles. Relevant emails keep the spark alive in your client relationship. The goal of which is to create loyal customers that will re-visit you and repeat their purchase.
So here you go, five key points in creating your message. They seem short at first glance, but once you really delve into each item, you will see how much research goes into creating an effective message. Since you have to produce content for your product or service, might as well make it count, right? So keep these things in mind each time you create that blog article or Facebook post. The best way to reach a destination is to have the right coordinates, so consider this as your GPS to improving your marketing strategy and eventually increase your sales potential.
< Back to Blog                                                                                                         GET A FREE ASSESSMENT >